5 new domain extensions you can consider for your business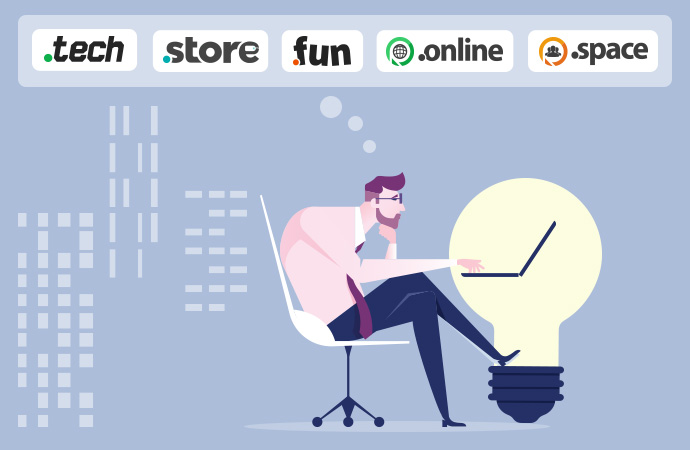 Today we are happy to present another guest post from Alisha Shibli from Radix – the registry behind some of the most successful new domain extensions ( including .SPACE and .ONLINE.), whom we have accreditation with.

As technological advancement and digitalization continues to bolster the growth of eCommerce, the expectations of the online consumer have also evolved.
People turn to brands not just for satisfying material needs but also for emotional gratification.
For a business operating in such a dynamic environment, the identity and personality it carves for itself is as important as the products or services it sells.
For any online business, the quest for acquiring the right web address is challenging and, often, expensive.
Fortunately, however, with the emergence of new domain extensions, a business can now easily register a domain name that is not only readily available but is also more relevant, memorable and brandable as compared to traditional domain extensions.
If you are part of a fledgling online venture with great potential and are looking for the right domain name for your brand, the five extensions discussed below could help you create the virtual identity that you aspire for.
1. .TECH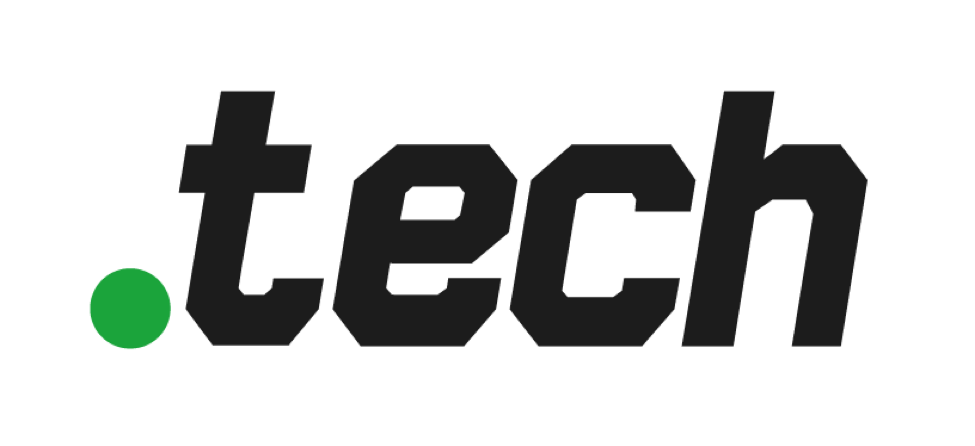 For a tech startup or any online entity associated with the technology industry, it is essential to pick a domain name that reflects the innovation that the sector stands for.
A .TECH domain extension checks that box and also makes for a relevant and contextually rich domain name.
Several big brands have used it to create their unique online identities or to differentiate their technology segment from the rest of the business.
For instance, global media giant Viacom has adopted the domain name www.viacom.tech for its technology arm.
Another startup making of most of the domain extension is www.stronger.tech.
You can also use .tech to generate a call to action in your domain name in a cool and creative way.
For instance, if you are a creative technology solutions company, a domain name such as www.getcreative.tech could come across as enticing and inspiring.
2. .STORE
There are thousands of online stores vying for the attention of customers and a catchy domain name is a great way of standing out.
A .STORE domain extension clearly indicates to the user that you are in the business of selling. Along with the quality of your products and customer service, it can help you build a positive online reputation.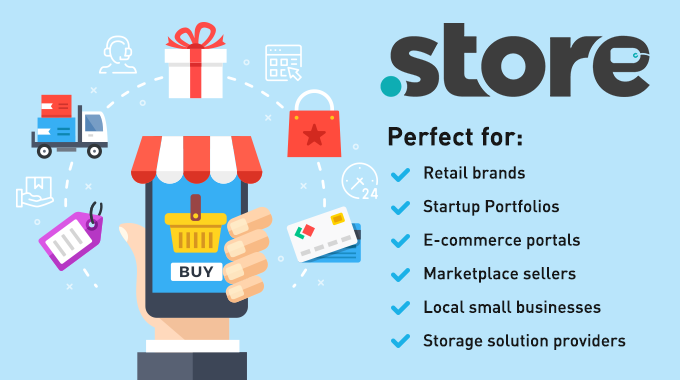 You can also use your company name followed by a .store extension to redirect users to your online store from your commercial website or your blog.
For instance, if you are an artist, you can use a .store domain extension to redirect people to your merchandise store.
Emirates, synonymous with luxury air travel, uses www.emirates.store for its merchandise store, which is distinct but also relatable to its official web address, www.emirates.com.
3. .ONLINE

If you are looking for a domain name that represents your online presence without restricting you to a particular segment, the .ONLINE domain extension is perfect for you.
The versatility and clarity of this domain extension lend itself to any form of online venture, whether it's a store, an art gallery, a blog or a content platform.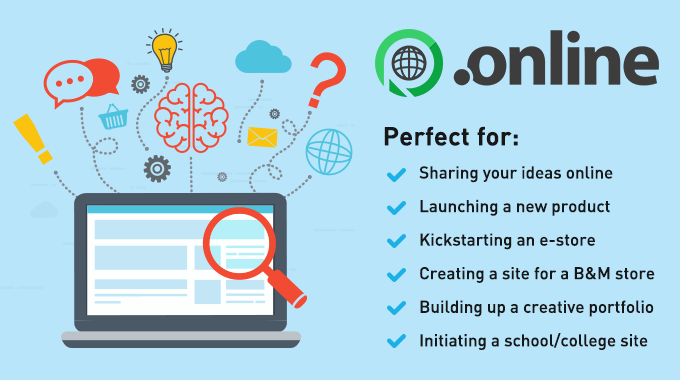 Consider these hypothetical domain names: www.newfurniture.online, www.allthingsdessert.online or www.plansports.online.
All of these are web addresses come across as unique and meaningful and clearly indicate what your website is about (and they are available…for now at least!).
Examples of organizations that have created memorable brands using .online include www.disabilityarts.online and www.anycity.online.
4. .FUN
If fun and leisure are what you're offering, let your customers know that they are going to the right web address even before they visit your website.
A .FUN domain extension is a great choice to bring out your brand's personality while staying relevant to your business.
It instantly incites feelings of happiness and positivity and helps you connect to the users more meaningfully.
A .fun domain name is perfect for games websites, comedians, party or wedding planners, humorous content websites, events listing websites and online stores selling leisure items such as party props/rentals or quirky retail products.
Websites such as www.banter.fun, www.liveandlearn.fun, and www.tenerife.fun are some stellar examples of clever usage of the .fun extension.
5. .SPACE
In the overcrowded world of online businesses, using an alternative domain extension such as .SPACE can help you carve your niche.
It can be used in the literal sense for a blog on space and astronomy, an online science magazine, an aeronautics company, a real-estate business, an architect or an interior designer.
It can be adopted by artists who are just looking for an online space to express themselves. Just like in the outer space, the possibilities for this unique domain extension are endless.
If you are considering making an online journal or a personal blog, a .space domain name is perfect for you.
Organizations such as www.devteam.space and www.connect.space have created successful online brands using the .space extension.

***
The domain extensions discussed above are just a handful of over 1,200 extensions that your flourishing business could adopt to create a positive perception in the minds of online consumers.
In the present, ultra-competitive business environment, a good first impression is what could eventually set you apart from your business rivals.
Originally published Tuesday, January 14th, 2020 at 10:50 am, updated January 17, 2020 and is filed under Domain Names.
Tags: domain registration, domain extensions, tld extensions, generic TLDs, nTLDs
Leave a Reply