The .TECH domain extension debuts on our platform with a great promo offer
The new tech revolution has recently spawned an nTLD 'supernova' – .TECH, which has accordingly premiered on our reseller platform as well.
.TECH is the perfect namespace for everyone who loves technology, spends most of their time online and perceives their domain name as an extensions of themselves.
Learn more about the benefits of registering a .TECH domain and how you can target the perspective .TECH market niche by means of our new promo campaign.
Some '.TECHistory'
.TECH is one of the most emblematic 'members' of ICANN's New gTLD Program due to its online-friendly nature.
It was introduced to the Root Zone on 21 March, 2015 and the namespace management rights themselves were delegated to Dot Tech LLC.
Thanks to its strong technology-related ambience, .TECH had been highly anticipated by the online community and its official release made a real splash on the market.
Figures speak for themselves – over 100 000 individuals registered a .TECH domain in the first eight months alone.
This number doubled over the course of the following year and today there are more than 248 000 active .TECH registrations, as per the official registry's reports.
The extension became a real hit in 169 countries, the majority of registrations being from the USA, followed by Europe, Canada and Australia – something, which confirms the global scale of the new tech revolution.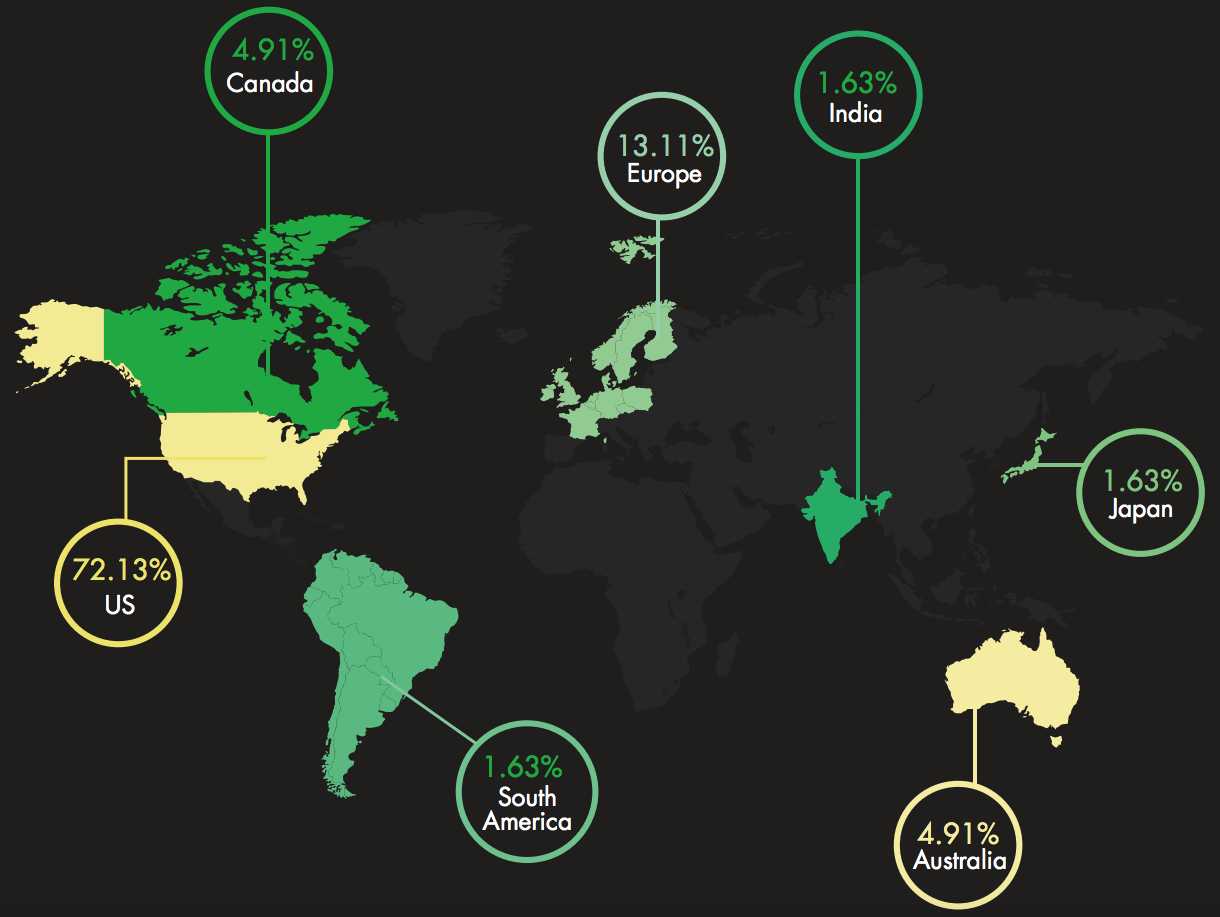 Japan and India alone hold a large share of the abovementioned registrations, which can be easily explained by the well-developed technologies in these two countries.
Currently, .TECH is the 5th most registered nTLD on the market and it's a question of time before it moves forward.
Why register a .TECH domain?
.TECH is the symbol of the new tech revolution, which shows that the world is now moving beyond the .COM era at a fast pace.
The .TECH extension allows you to build a brand that represents your business and interests in the most technology-friendly way.
You can now get a web address that truly highlights your passion for the tech space and makes you part of a trend that the world will now have to take into serious consideration.
Here's a list of several possible applications of the .TECH namespace:
.TECH registration details
.TECH is open for registration to anyone for a period of 1-10 years.
The registration process is quick and simple, with no specific requirements to follow.
.TECH domain names that have been registered with another registrar can be transferred over to us at the same price.
An EPP key will be required for the transfer procedure to complete successfully.
How to activate the .TECH domain extension on your store?
.TECH is enabled by default on your store.
If you haven't made tweaks to the TLD list in your Reseller Control Panel, the new TLD will be listed next to .PRO and .STORE.
If you have changed the original TLD order, however, .TECH will be positioned at the bottom of the TLD table under Domain Prices.
You can now enable it on your store and choose its best position from a marketing point of view:

.TECH promotion details
As per our accreditation agreement with Radix, we can now offer a long-term promotion on the 1-year .TECH domain registrations.
You can enroll in it from your Reseller Control Panel:
If you've already selected the option to enroll in the new promo campaigns automatically, then the current .TECH promotion is already running on your store.
All you will need to do is update your retail price in accordance with your overall marketing strategy.
Originally published Friday, March 2nd, 2018 at 4:42 pm, updated March 9, 2018 and is filed under Domain Names.
Tags: Domain Names, nTLDs, domain promotions, gTLDs
Leave a Reply