.COM.AU and .NZ domains cheaper in the long run
We've got great news for all partners of ours who operate on the Australian and Oceanian markets.
Starting today, you will be able to offer .NZ domain names at more affordable prices. Also, the .COM.AU extension comes with a 10% discount.
All discounts are long-term and are not tied to any short-lived promotion. Learn more about the marketing potential of the .NZ and .AU TLDs from our post.
The .NZ domain extension – some information
.NZ is the official country-code TLD for New Zealand. It was launched back in 1987 and was first administered by the Domainz registry operator, which was sold to Melbourne IT in 2003.
Since 2008, the TLD has been administered by InternetNZ – a non-profit organization dedicated to promoting and protecting the Internet in New Zealand. The day-to-day operations are handled by its subsidiary – NZRS Limited, whereas the Domain Name Commission Limited (DNCL) is in charge of developing policies and monitoring registrar activities.
Up until 2013, only domain names at the third-level like .CO.NZ and .ORG.NZ could be registered.
In October 2013, InternetNZ allowed registrations directly at the second level following the example of other registries like Nominet (the .UK registry).
Since March 30, 2015, .NZ domain names have been open to everyone.
According to InternetNZ's latest annual report, as of December 31, 2016, there are almost 670,000 registered .NZ domains.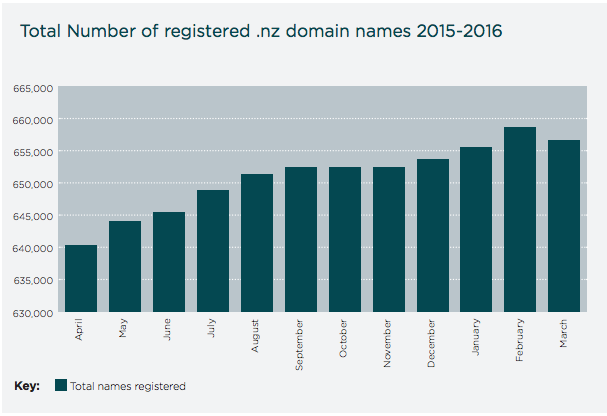 Originally published Friday, July 21st, 2017 at 4:09 pm, updated July 22, 2017 and is filed under Domain Names.
Tags: tld extensions, domain promotions, ccTLDs
Leave a Reply