Know how a good domain name can be a great branding tool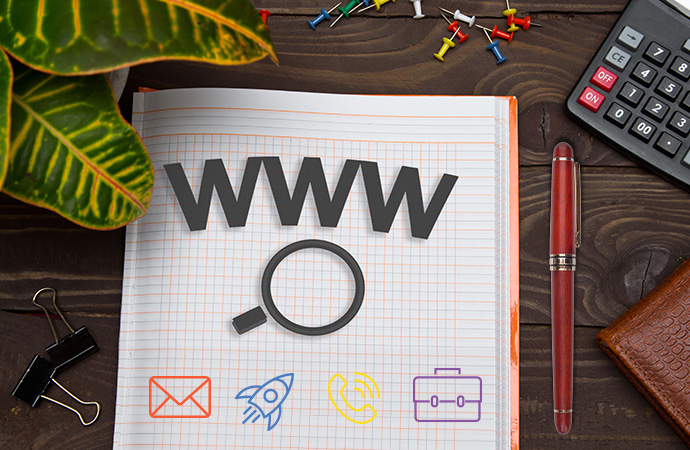 Today we are happy to present a guest post from Alisha Shibli from Radix – the registry behind some of the most successful new domain extensions ( including .SPACE and .SITE.), whom we have accreditation with.
A domain name is your business's online address. It is how your customers find you online when they want to do business with you.
Domain names are so much more than a mere online presence.
A good domain name is the most important discerning factor between getting lost in the online space and creating an impactful web presence.
A domain name is where your brand lives and conducts business. It is the destination where you drive your potential customers.
It is your powerhouse, a place where you build your expertise and authority. Hence, picking a domain name is an important decision.
Importance of a strong domain name
Deciding on a domain name is one of the initial steps for any new business or start-up. And in all fairness, this decision should involve deliberation and brainstorming.
A strong domain name:
● Adds credibility to your business and helps you stand out from millions of similar businesses.
● Provides your business with added visibility and helps attract customers.
● Makes you come across as future-focused and digital-savvy.
● Helps create mobility for your internet presence. (Your domain name stays with you even if you decide to change web hosting services or relocate to a different country)).
● Helps you improve your website's search engine ranking.

What are new domain extensions?
Today, there are over 1,200 domain name extensions available for use.
Extensions such as .COM (for commercial), .NET (for network), .ORG (for organizations) were most popular among users.
However, with the expansion of the Internet, new extensions such as .ONLINE, .WEBSITE, .SITE, and .SPACE have been introduced.
There are also other industry-specific domain extensions such as .TECH, .STORE, and .PRESS to choose from.
Registering your domain name on a new domain extension is a reflection of how technologically advanced your business is.

Having said that, a specific domain extension does have an added advantage over open and generic domain extensions.
It helps increase the reach of your brand's marketing campaigns. This, in turn, accelerates lead generation efforts.
Domain names have been in use for decades. It would not be an understatement that today, there are billions of domain names that have been registered.
In other words, there are very high chances that the domain name of your choice, the one that suits your business might not be available.
The relative newness of these domain extensions makes it possible to find your desired domain name on them.
Branding benefits of a domain name
A domain name on new domain extension portrays you as a forward thinker
A website and a domain name is a great start to put your business in the limelight and introduce you as a forward thinker.
A unique domain name is your ticket to participate in the digital revolution and prove that you are up to date with all the recent innovations in the digital space.
The domain name is a perfect gateway to showcase your creativity.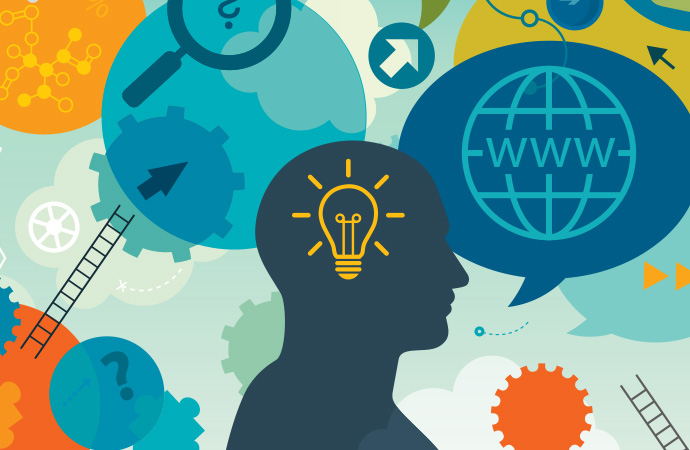 Choosing a unique domain name pays by attracting dedicated customers.
For instance, tech business with a domain name on .TECH is sure to be a game-changer from the start.
A good domain name helps you interact with the niche market
Consider the example of Coca-Cola, a brand with many popular products.
Apart from the main domain name, each of these products even has its dedicated website like dietcoke.com or minutemaid.com.
These specific domain names help customers cut through the fluff and land directly at the pages or products they are interested in.
For example, Amazon uses www.kindle.store as a redirect to the Kindle page on its website.
With new domain extensions, you can add more character to these specific domains.
If it's a PR or News section, it could be on a .PRESS, if it's contest or promotions, it can be on .FUN.
A domain name on a new domain extension can help you with SEO
Backlinks are one of the key ingredients of good SEO.
And anchor text (the specific words/characters on which a hyperlink is set) make these backlinks even more powerful.
Not many know that the word of the anchor text must be an exact match to the words in the hyperlink's URL.
This gives the search engines a clear indication about the content and link being relevant to each other and it strengthens SEO.
For instance, the anchor text 'break into tech' getting a backlink to www.breakinto.tech is great for SEO.
A good domain name aids remembrance
A domain name that is short, related to the brand name and easy to spell aids remembrance.
Moreover, brand names that are easy to remember are easily advertised by word-of-mouth.
And, as they are short and simple domain names, they are less likely to be misspelled.
For instance, www.stronger.tech, www.louder.online, www.husk.store are all short, simple, and relevant names that are easy to remember and hence, promote word-of-mouth.
A good domain name can make your contests and promotions interesting
Contests and promotions are one of the most significant investments for companies.
They are one of the greatest opportunities for companies to not only raise awareness but also improve lead generation.
Imagine sharing your contest on social channels with the URL www.contestname.fun.
A unique approach such as this will make you stand out, garner interest, and could result in a huge success for your campaign.
However, done wrong, contents and promotions would serve none of its purposes. Imagine a domain name that no one can pronounce or remember. A real killer, right!
Final thoughts
Your domain name is your unique identity. Any business or organization that has a web presence should invest in a domain name.
A unique domain name complete with a website and an email address gives your business the edge and a professional look.
Moreover, a domain name helps build credibility and increase brand awareness. It also assists is SEO optimization and better rankings.
All in all, a brand name helps build your brand identity. It is a reflection of how tech-savvy your business is and how up to date are you with all the recent developments in cyberspace.
Originally published Friday, September 27th, 2019 at 10:31 am, updated October 1, 2019 and is filed under Domain Names.
Tags: domain reseller, nTLDs, branding
Leave a Reply