Upcoming domain price increase for a number of TLDs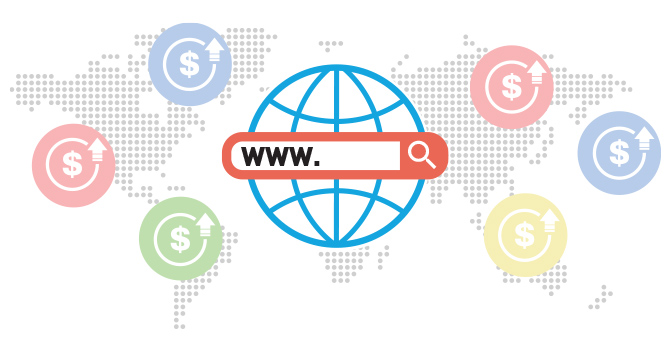 In the past few years, there has been a series of price adjustments in the domain name market, leading to a dynamic and unpredictable pricing environment.
The pricing trends have primarily been influenced by major industry players, following ICANN's decision to lift price controls on popular top-level domains (TLDs) like .COM, .INFO, and .ORG.
As an illustration, Verisign, the organization in charge of overseeing .COM domains, has implemented three consecutive annual increases in .COM prices over the past three years.
This trend is now ongoing, with numerous domain registries that manage a wide range of new TLDs implementing annual price updates.
To align with the market changes, we have had to reassess our wholesale pricing as well. Something we haven't done for most of the TLDs we offer, including .COM and the rest of the generic TLDs, for years.
As part of our commitment to providing a good balance between service quality and competitive pricing, we've implemented the most cost-effective price adjustment possible.
What is the new price update about?
The new TLD pricing will become effective on October 4th, 2023 for members of both the Free Reseller Program and the cPanel reseller platform.
You can find a full list of the TLDs that will be impacted by the upcoming price update here.
The list includes the revised prices for .COM, .NET, .INFO, and .BIZ domains for both individual registrations and promotional prices with a plan (applicable only to the Free Reseller Program). These prices are displayed in two separate tables.
NOTE: The cost of a domain name offered for free with a hosting plan will remain unchanged.
The new price rates for selected new TLDs and country-code TLDs are presented in two additional tables below.
The revised rates will also apply to any domain names that have been registered at a promotional price.
How will the price update affect members of our Free Reseller Program?
First, we are going to modify the pricing at the wholesale level and then proceed with updating the retail prices, all while maintaining the pre-defined profit margin for a particular top-level domain (TLD).
End customers who already have a domain name on any of the affected TLDs will see the new prices upon renewal.
Recurring contracts for TLDs will be modified within a few days of the price change. For most TLDs, the recurring contracts will be updated to automatically charge the revised amount on the next payment date.
Recurring contracts for TLDs with a significant price increase will be canceled, and customers will be able to create new contracts at the new price after cancellation.
We will inform customers with recurring contracts about the upcoming changes through our ticketing system.
How will the price update affect members of our cPanel Reseller Program?
Once we have updated the prices on our system, we will make changes to all invoices that include any of the affected top-level domains (TLDs), regardless of whether the domains are currently active or expired.
Resellers who have domains on an impacted TLD listed in their invoices will see the adjusted prices within the next 7 days.
An email will be sent to all resellers to provide an explanation of these changes.
***
If you have any inquiries regarding this matter, please feel free to reach out to our support team.
In the meantime, we recommend that you and your customers register or renew a domain from the affected TLD list before October 4th to secure the current rates for an additional year.
Originally published Thursday, September 28th, 2023 at 1:18 pm, updated October 2, 2023 and is filed under Domain Names.
Leave a Reply