The .ONLINE domain extension debuts on our platform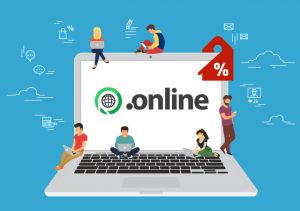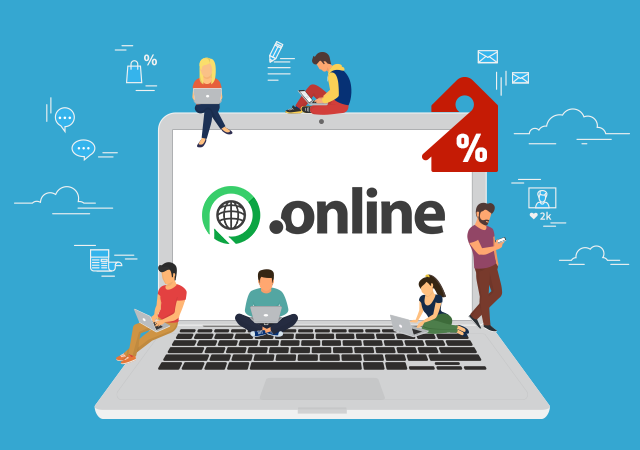 The fact and the matter is that we are spending most of the time online. Thus, virtual reality has turned, indeed, into an actual reality for us.
That said, we are happy to welcome the apt-titled .ONLINE nTLD on our platform!
Thanks to our recently confirmed accreditation agreement with Radix, you can now offer .ONLINE domain registrations at an attractive price.
Some .ONLINE history
Launched on the 26th of August, 2015, .ONLINE managed to score the remarkable 38,000+ registrations within 24 hours, which is a true record for a new TLD 'on the block'.
Within a period of less than three years, the registrations reached the astonishing 660,000 mark.
Today, .ONLINE is the 8th most registered nTLD on the market.
In terms of global awareness, .ONLINE is the 3rd best-known nTLD and the most popular nTLD in Europe, especially in France, Germany and Poland.
Why choose .ONLINE?
If you aim to position your personal or business profile directly in the virtual world, the .ONLINE extension will instantly tell people where they can find you.
Its descriptive virtual characteristics give it a competitive advantage over other catchy nTLDs like .XYZ and .SITE.
Here is why .ONLINE is the perfect TLD choice for your personal or business online presence:
The word "online" is instantly recognizable around the world. Although 42% of the .ONLINE domain names are registered in China, 67% of the .ONLINE-ending sites are, in fact, in English.
Meaningful and hack-friendly
A study has shown that 700,000 domains currently contain the word "online". This means that most of the attractive site names featuring it have already been taken and are unavailable under .COM and .NET. The .ONLINE nTLD, which contains the word "online" in itself, will shorten your site name and will allow you to coin creative hacks like dentalservices.online or date.online.
Self-expressive and unique
The online world offers you a "blank canvas". You can use it to "depict" your uniqueness and to promote your future projects. Even more so, given the fact that today's overcrowded gTLDs offer limited opportunities for nailing down a catchy site name.
Here is a list of the possible scenarios for using the .ONLINE nTLD for your projects: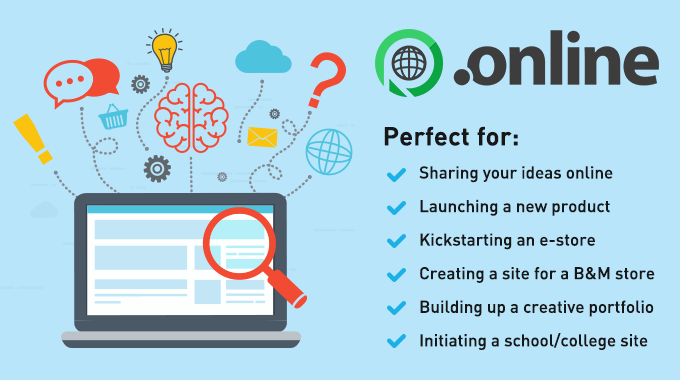 .ONLINE registration details
.ONLINE is open for registration to anyone for a period of 1-10 years.
The .ONLINE domain registration process is quick and simple, with no specific requirements to follow.
.ONLINE domain names that have been registered with another registrar can be transferred over to us at the same price.
An EPP key will be required for the transfer procedure to complete successfully.
How to activate the .ONLINE domain extension on your store?
.ONLINE is enabled by default on your store. If you haven't made tweaks to the TLD list in your Reseller Control Panel, the new TLD will be listed next to .WEBSITE.
If you have changed the original TLD order, however, .ONLINE will be positioned at the bottom of the TLD table under Domain Prices.
You can now enable it on your store and choose its best position from a marketing point of view:
.ONLINE promotion details
As per our accreditation agreement with Radix, we can now offer a long-term promotion on the 1-year .ONLINE domain registrations.
You can enroll in it from your Reseller Control Panel:

If you've already selected the option to enroll in the new promo campaigns automatically, then the current .ONLINE promotion is already running on your store.
All you will need to do is update your retail price in accordance with your overall marketing strategy.
Originally published Friday, February 16th, 2018 at 8:46 pm, updated February 19, 2018 and is filed under Domain Names.
Tags: Domain Names, domain promotions
Leave a Reply