How to choose a name for your hosting store?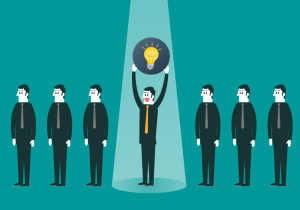 Brand recognition starts with the very name of your business. The way you communicate it out to your audience could have a great impact on your success.
Brand building is a complex process, which requires you to have a good knowledge of your target market and the right marketing tactics to address it.
To get things straight right from the start, you should choose the most suitable possible name for your web hosting store. Check out our list of suggestions in this regard in our new post.
What's branding all about?
As far as conventional marketing is concerned, a brand can be a name, a symbol, a slogan or a combination of these.
Using these elements, you can build a unique identity for your company and underline its main advantages as compared to the competition.
Today, the term 'brand' encompasses much more than it used to. The use of psychology in marketing is becoming more and more sophisticated. Branding has become a much more complex process too.
Your brand has to convey the essence of your business. It has to ring in the prospects' minds and remind them of the value your products and services bring to the table.
Apart from the visual side of branding, you should find the right words to describe your portfolio and demonstrate creativity in communicating the value of your services to your prospects and customers.
In other words, branding goes beyond the physical and taps into customers' emotions.
A successful brand is one that offers value. Your brand should convince your customers that you offer the right solution to their problem or need.
How to build a successful brand?
In order to build a successful brand, you should keep a few important rules of thumb in mind.
Here they are in a nutshell:
Your brand name should reflect the message of your business;
Your brand should instil trust and credibility in customers;
Your brand should create an emotional connection between your prospects and your products or services;
Your brand should motivate your prospects to make a commitment;
Your brand should produce loyal customers in the long run;
Above all, your brand should exhibit your understanding of the needs of your prospects and customers and linger in their minds for a long period of time. It should make them identify with you.
The basics of branding – selecting a store name
When starting an online business, try to align the name of your store with your branding strategy.
Your store name should be at the forefront of your customers' minds. It should hook them and make them come back to you time and again.
This is why, finding the right name for your store is of key importance for your business.
Following are a few things to consider when choosing a name for your web hosting store. We've compiled this list on the presumption that your store name should be aligned with your domain name for maximum brand exposure:
your store name should bear relevance to your brand – this means that when a prospect hears or sees the store name, they should immediately recall your brand. In this light, you should look for a domain that best reflects your business. If you do not find one, you can put hyphens between the different words. However, keep in mind that they are not part of your brand name and may thus confuse your prospects. If your brand is not reflected in your store name, it will be more difficult for people to reach you.
your store name should reflect your business – your store name should give your prospects a clear notion of what your site is about. This will help them make an instant connection between your brand and the service they are looking for and will create a positive expectation in their minds.
your store name should contain keywords – putting the right keywords in your site name can have a positive impact on your SEO efforts as well. If you can formulate your business message by means of a keyword, you will do good to your brand SEO-wise. However, make sure you do not overstuff your store name with keywords, as search engines do not place that much weight on keywords in domain names anymore. Keep in mind that your store name should contain something original, something people will recognize you by, not a string of generic keywords.
your store name should be easy to spell and pronounce – psychologically speaking, people are more inclined to remember names that are easy to spell and pronounce. Here's where the so-called 'processing fluency', i.e. the ease with which information is processed, kicks in. For instance, low processing fluency fosters the impression of unfamiliarity. This means that if your store name can't be easily pronounced, your prospects will find it difficult to assimilate and remember.
your store name should be short – the shorter your store name is, the easier it will be for your customers to type it, to pronounce it and to share it – it's that simple!
choose the right TLD – the ending of your domain can help make your site name more digestible. Think of a TLD that is well known and easy to remember. Even though there is a variety of extensions you can choose from, consider .COM, .NET and .CO first, since these TLD pioneers are still the top choice of domain registrants and default site name endings in users' minds. If you are targeting a local market, the respective country-code extension would be a natural choice.
beware of trademark infringement – when selecting a name for your store, make sure it is not a registered trademark, because even if you use an alternative domain extension, you may end up in court should the respective trademark owner decide to take legal action against you.
check the uniqueness of your name – once you've come up with a name, paste it in your browser's search box and hit "Search". If the search does not return an exact match, then you have crafted a unique name, which will give your promo campaigns an extra edge.
If you need help in deciding what store name to choose, you can use a business name generator. Just type the words you want your store name to contain and the tool will return the available domain names.
TIP:To ensure a positive brand image right from the start, it's recommended to register your domain for at least а few years in advance. This way, if a trust-sensitive prospect performs a WHOIS lookup on your domain online, they will see that you have serious business intentions.
How was 'ResellersPanel' born?
When we – a group of enthusiasts without a solid budget or business angels behind our backs, were laying the foundations of ResellersPanel back in 2003, we were faced with the task of coming up with a site name that best reflects our business objectives.
Here is what we had on the table:
the first free reseller hosting platform on the web;
a turn-key solution for selling web hosting services under your own brand;
an in-house built Reseller Control Panel;
24/7 reseller and customer support;
We had the following business goals:
to make reseller hosting affordable to everyone;
to offer a brand new solution on the market;
to create a name for us as a reliable company;
We had to take all that into account before naming our project and site. Although we had a clear vision of our business goals, arriving at the right name did take time.
First, we had to decide whether to use our company name (LiquidNet Ltd.) for the new project. It sounded tech-savvy and industry-relevant.
However, it didn't say enough about the project and sounded way too 'corporate'. Besides, it resembled the name of an already established brand, as it later turned out. We were too 'green' to foresee that prior to registering our company. We did, after all, register a domain using our company name, but it rather served (and still does) as an extension of our online 'business card'.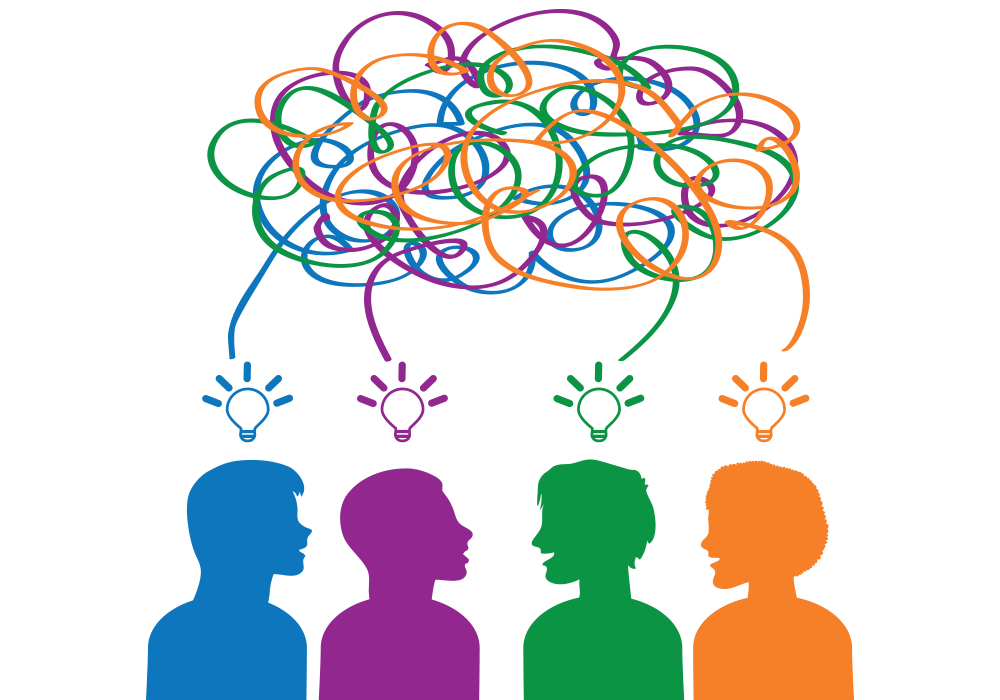 So, we focused on what lies at the very heart of our business initiative – namely the first free reseller hosting program on the web. We were sure – the site name had to bear relevance to the reseller hosting sphere.
The exact match (RESELLERHOSTING.COM) was already taken, so we had to come up with something similar. However, none of the alternative suggestions sounded 'natural'. They were way too generic and lacked ear appeal.
So, we picked the word 'reseller' on account of its being evocative of the very essence of our program. It represented our target market and clearly showed the nature of our new project.
OK, we were ready with the first word, but nevertheless kept brainstorming in search of other relevant words. We leaned toward our program's most unique feature.
We thought to ourselves, "what was it that distinguished us from the reseller hosting crowd?". And – voilà! It was, of course, our fully featured, free Reseller Control Panel – a solution that no one else on the market was offering at that time.
It brought domain management, billing administration and customer support together under one roof. This was our program's most unique feature and it sounded harmonious with the 'reseller' part of the site name.
This is how the Resellers-Panel combination was born.
It just had it all – it was short and easy to pronounce; it was obviously suggestive of the essence of the business itself (reselling services) and was referring to the main instrument for conducting it (the Reseller Control Panel).
Also, 'ResellersPanel' was a better option than the longer 'Reseller Hosting Panel', which we considered as well.
It turned out that 'ResellersPanel' was available for registration under .COM, so we registered the domain RESELLERSPANEL.COM and began building our brand identity around it.
Throughout the years, 'ResellersPanel' has managed to justify our choice, fitting perfectly with our vision of a working free reseller hosting business model.
This is how we came up with a site name that has pushed its way through the reseller hosting crowd and has become a household name for the business model it represents. You can craft a suitable name for your store and turn it into a successful hosting brand as well. No matter if you are a student, a housewife or a businessman, you too can do it! Give it a try today – our Free Reseller Program is absolutely free to join and offers a full set of tools for branding your hosting store. 
Originally published Tuesday, August 1st, 2017 at 4:41 pm, updated August 2, 2017 and is filed under Reseller Hosting.
Tags: The Free Reseller Program, cloud hosting, free reseller, branding
2 Responses to "How to choose a name for your hosting store?"
Saraswat Shiv Says:
August 3rd, 2017 at 9:45 am

My Business name: Agra Web Hosting and my site is http://www.agrawebhosting.com
My order form is not working…..?

resellerspanel Says:
August 3rd, 2017 at 3:13 pm

Hello! That sounds like a smart choice. Regarding your order form – can you please contact our tech department via the ticketing system or shoot an email at support@resellerspanel.com. The guys will look into the issue.
Leave a Reply