Quarantine times – how to offer benefits to your prospects in a period of crisis
With the world being in a coronavirus lock-down, it's the IT environment that offers a safe and sound escape from the infectious reality.

In these uncertain times working remotely, which has so far been typical for the IT sphere, has now become the norm for а growing number of businesses.
This means more people have the opportunity to work online and it opens up more free time for them as well – they no longer have to commute or take breaks in a structured environment.
To help deal with the crisis, many online academies and resource providers have made their training programs and educational courses free during the pandemic period.

Thus, individuals are being given the chance to learn something new or level up their existing skills. They may especially want to look for new ways to make a living online. For small brick and mortar businesses that means an opportunity to finally go online, maybe after a long time procrastinating over the move.

This empowers you as a web hosting provider to quickly respond to these newly arising needs by offering a stable, on-target and perks-loaded web hosting service for all these new online ventures.

Here is how you can address the needs of this newly formed "home office" niche using the capabilities of our Free Reseller Program and the perks it equips your portfolio with.

Offer a Site Builder for easy website setup

Creating a nice-looking website could be a costly and time-consuming investment, especially in quarantine times.

Through the Free Reseller Program, you can offer a newbie-friendly, fully responsive Site Builder with your web hosting services and you can do this for free.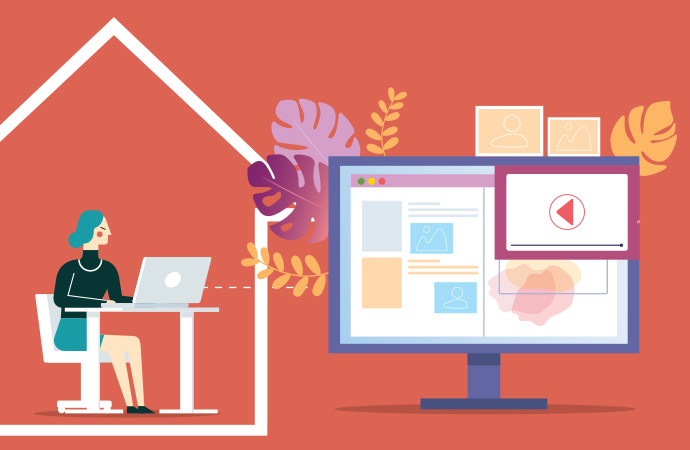 As a modern, website building tool, it helps users create beautiful websites while taking away all the hassle and upfront costs related to site development and design:
In light of the current "home office" situation, this tool will help anyone with basic computer skills to set up a fully-functional website within minutes, all from the comfort of their home.

The tool comes with a collection of easy-to-customise themes that will make any website look cool on any device with a minimum amount of effort: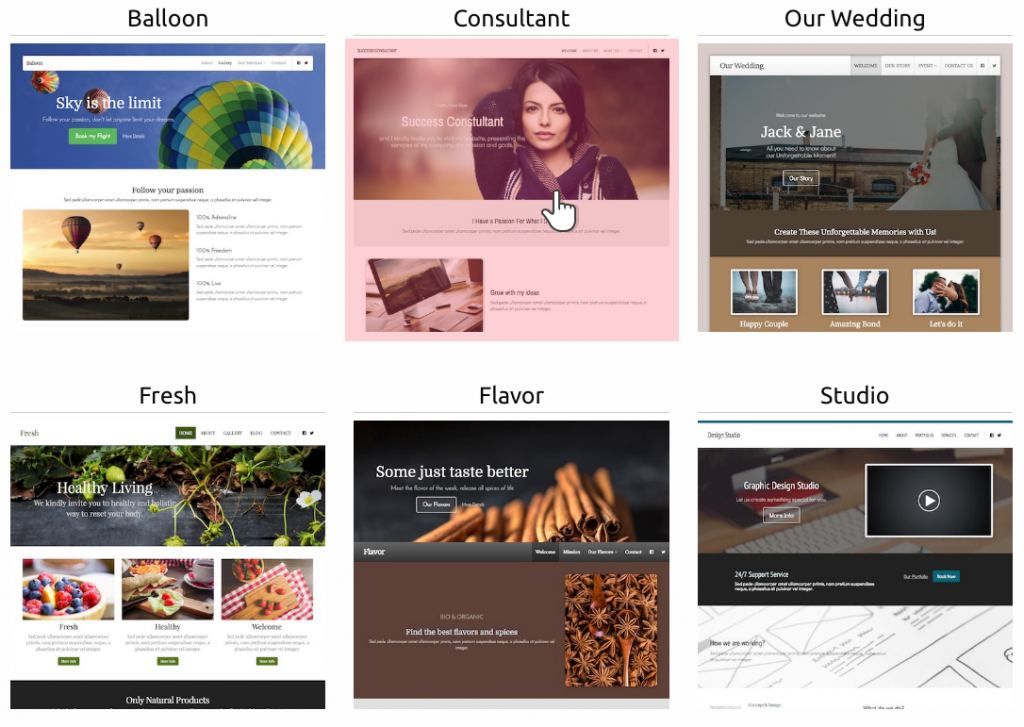 The Site Builder tool is located in the Web Tools section of the Web Hosting Control Panel.

It is included with all web hosting plans and semi-dedicated servers, as well as with all Virtual Private Servers and dedicated servers, which are packed with the Control Panel.

You can learn more about the benefits of using the Site Builder and of offering it to your customers from our dedicated post.

Offer a VPN Service for home office use
Working remotely might be a challenge for those doing it for the first time.
Confidential access to company systems is a must, especially in the era of cyber-crime and tight GDPR control.

Potential problems a remote worker could face include internet connectivity problems due to excessive bandwidth usage, or private data being hacked via weak Wi-Fi hotspots in public areas.

With the Free Reseller Program, you can offer your customers a safe, remote working environment by including a VPN service for free with your web hosting plans.

A VPN will create a secure connection for users' devices by encrypting data and re-routing traffic to a secure location.

This will help protect users' sensitive information in public Wi-Fi areas and will ensure that their company's data is safe from cybercriminals.

Free VPN access is included with all web hosting plans and semi-dedicated servers, as well as with all OpenVZ VPS, KVM and dedicated servers, which use the Hepsia Control Panel.

You can learn more about the security and marketing benefits of VPN from our dedicated post.

Offer attractive domain name promotions

Choosing the right domain name for your website plays a great role in starting a successful online presence.

With .COM being an overcrowded namespace, it is getting harder for site owners to nail the website name that rocks for their specific project.

With the Free Reseller Program you can offer users various promotions on trendy, attractive and still not populated domain extensions.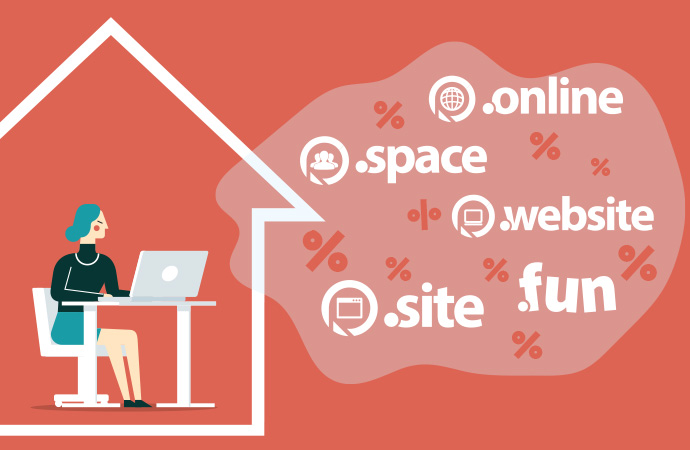 This will help those thinking of starting a new project online (on a tight, under-quarantine budget) get a website name that is right on topic and requires a minimum amount of investment.

The domain name promotions are valid for all web hosting services and cover the first year of registration.
You can learn more about the current TLD promo campaigns that we are running from the Active Promotions area of your Reseller Control Panel:

Upcoming domain registry measures to tackle the crisis

Apart from the regular, promotional domain prices, we are also seeing some price-relief measures being taken by registries in response to the current situation.

For example, Verisign – the .COM registry, has stated that it will freeze prices for all of its TLDs, including .COM and .NET through the end of 2020.
This comes just a month after announcing their plans to get .COM prices unfrozen via an amendment to its contract with ICANN.
Also, Verisign will soon deploy a program to provide support and assistance for domain name registrants whose domain names will be expiring in the coming months.
IEDR – the .IE registry, has announced a temporary 35% OFF price discount on new domains registered in the months of April, May and June.
Additionally, they are working on an .IE renewal initiative that could allow us to waive the renewal fee for customers who are experiencing genuine difficulties during the crisis.
***
We are keeping an eye on all measures which are being taken by registries and other partners to support individuals and small businesses in this unprecedented environment and we will try our best to implement them across our system in due course.


Originally published Monday, March 30th, 2020 at 1:14 pm, updated March 30, 2020 and is filed under Reseller Hosting.
Tags: website builder, domain promotions, vpn
Leave a Reply