Upcoming Birthday Sale across the Free and cPanel Reseller programs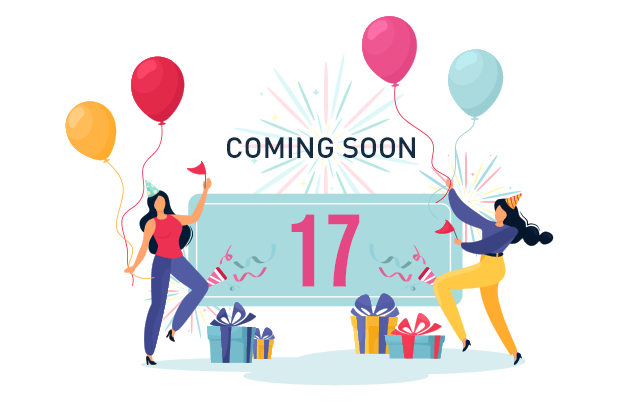 This April, we're blowing out the candles and celebrating 17 years of experience in the reseller hosting industry.
To mark this milestone, we'll be offering a massive 50% off discount on selected server hosting packages and 17% off Unlimited cPanel plans until May 18th, 2020.
The promotions will be launched next week as purchase options on our website and as promo campaigns which you can enable for your stores from the Active Promotions area of your reseller dashboard.
Here's a short preview of what to expect from the upcoming Birthday Sale:
50% OFF wholesale on all OpenVZ VPS plans for the 1st month
The full range of OpenVZ VPS plans available for purchase and resale via our Free Reseller Program will be half-priced for the first month of signup.
50% OFF wholesale on all KVM VPS plans for the 1st month
The entire line of KVM VPS setups offered through our Free Reseller Program will be available at a half price as well.
50% OFF on the Semi-dedicated 2 plan for the 1st month
Apart from the promo campaign already running for the Semi-dedicated 1 plan, we'll also enable a 50% OFF promo offer for the more powerful Semi-dedicated 2 setup.
50% OFF on the Xeon 1.8 dedicated setup for the 1st month
The new Birthday Sale promo will also apply to the newest and one of the most cost-effective setups in our dedicated server portfolio – Intel Xeon 1.8.
17% OFF on all Unlimited cPanel plans for 6 months
For the occasion of our 17th birthday, we'll ll also launch a special 17% OFF sale across the array of unlimited cPanel plans for anyone looking for a great cPanel Reseller bargain. The 17% OFF discount will apply for a 6-month promo period.
***
These promotions will be a great marketing opportunity to draw more attention to your store and to offer prospects an option to try out your services at a very affordable cost in these challenging times.
Stay tuned for our promotions release announcement in the upcoming week.
Originally published Friday, April 17th, 2020 at 6:49 pm, updated April 17, 2020 and is filed under Reseller Hosting.
Tags: VPS reseller hosting, cPanel Reseller Program, semi-dedicated servers, free reseller program, OpenVZ VPS, KVM VPS, cPanel reseller, dedicated servers reseller
Leave a Reply