Quarantine times – a chance to improve your online business skill set and take better control of your store
The current quarantine could give us all а chance to focus on things we've been procrastinating over in our fast-paced daily lives and empower ourselves with new skills.
In our previous, quarantine-inspired post we summed up the benefits you could offer to your homebound customers via our Free Reseller Program.
The coronavirus lockdown has opened up a niche of "quarantined" individuals and small businesses for whom this may be the right time to focus on their online presence and that is a great chance for you to address their web hosting needs.

Now, we'd like to share with you a collection of free resources that could help you level up your overall online business skills and become even more productive as a hosting provider.
These resources cover various topics from coding and web design to marketing and self-fulfillment and most of them have been made free especially for the quarantine period.
So, here is a list of free courses that could help you become more well-versed in the various aspects of managing your reseller hosting store:
Learn how to code and create websites
Understanding programming and website development/management in general could help you take greater control over your store. Both backend and frontend aspects of your store can be improved by working on this skill.
Here are some coding resources that could be of great help to you in this regard:
Codecademy
Used by 25 million people worldwide, Codecademy allows you to learn and understand coding from scratch.
Whether you're trying to level up your career, build your side project, or simply play around with programming, you've found the right place to start.

The signup is quick and easy and takes you right to the basic plan (now free during the quarantine period) which contains 180 hours of interactive lessons and daily practice tasks.
If you are a college student, Codecademy offers free access to their paid Pro plan for the rest of the school year. The plan extras include roadmaps to figure out what to learn, thousands of hours of courses on programming and data science, and a community of supportive peers.
Udacity
Udacity is a fast and efficient way to master tech skills in a self-paced way.
The Udemy courses are designed by real industry partners, so you could learn by working on real-world projects and other hands-on exercises that lead to real skills mastery.

You can access all the course material for free (categories include AI, data science, cloud computing, programming and development, etc.) and fine-tune your front-end dev skills.
The platform also offers courses built by renowned companies, such as Google and Facebook. Google offers a free, deep learning course which is worth checking out.
Bit Degree
Bit Degree offers a wide range of courses now available for free during the coronavirus period.
You can now choose a free learning path and get valuable insights from first-rate courses on cyber security, ethical hacking and software.
Coursera
Coursera offers a huge, online library for various types of coding-based courses which are taught by professors from more than 130 leading universities and other organisations.
To help their community during this critical time, Coursera has launched new, free resources, as well as interesting course collections, community discussions, and expert interviews.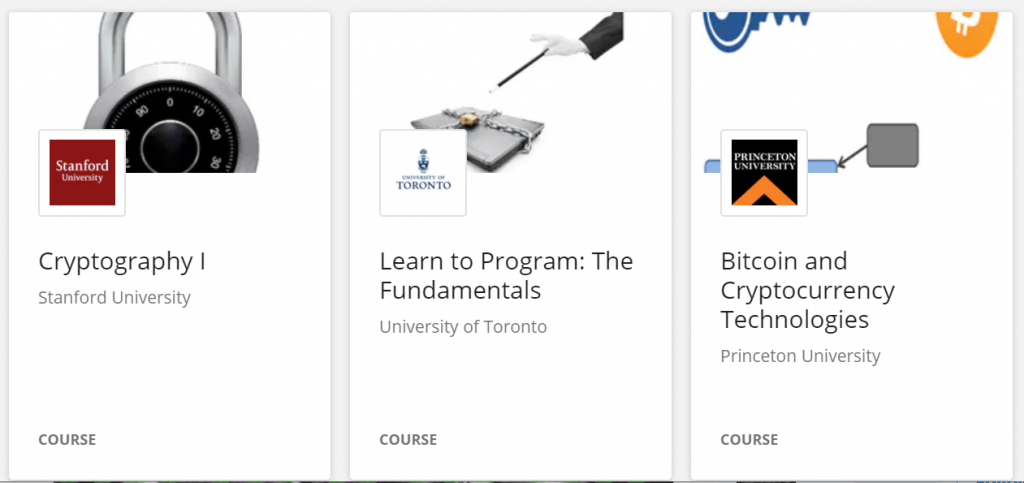 You can learn the basics of machine learning, cloud computing, Java programming, UI/UD design etc. All of this is currently completely free.
To get started, click on the course you want to take and your free discount will be applied at checkout. This offer will be available through to May 31, 2020.
FreeCodeCamp
This website offers a variety of free, interactive courses and coding tutorials and the opportunity to learn along the way by participating in a variety of challenges.
You can also seek help from the community by accessing the chatrooms on the site.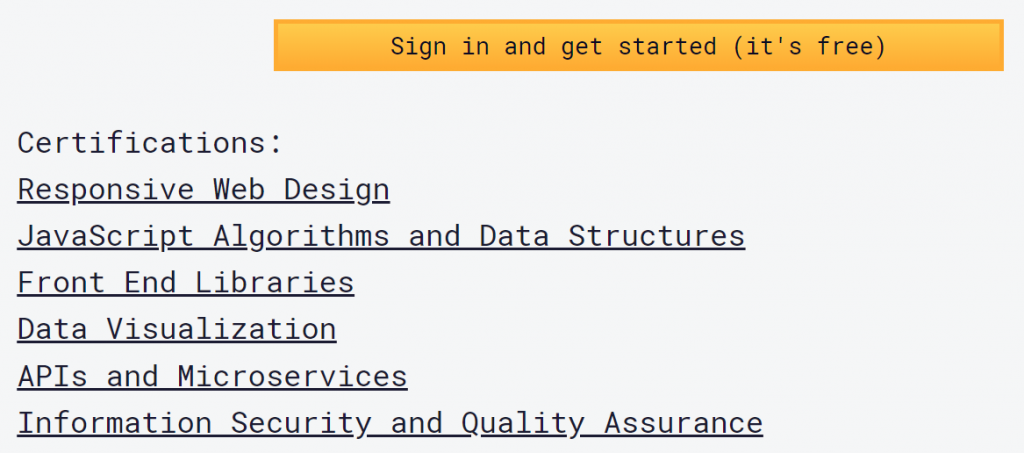 A few of the noteworthy programming languages that you can learn with FreeCodeCamp include JavaScript, HTML5, CSS3, Node.js, Databases, Git and GitHub.
Dash
Dash allows you to learn how to make awesome websites on your own, straight from your browser.
By working on small, browser-based projects you can learn the basics of different web-based programming languages such as JavaScript, HTML, and CSS in a fun, quick and easy way.
Also, you will be introduced to the principles of responsive (mobile-friendly) design.
Odin project
This website offers a free collection of the best educational resources for learning HTML5, CSS3, Javascript, and jQuery to name a few.

This project is supported by a passionate, open source community and allows you to work with other learners as a group on different projects through a flexible curriculum.
Codeasy
Codeasy offers a very unique and fun way for complete beginners to learn computer science basics using C#. They can do that for free via the elementary course.
The course starts with an adventure story about fighting machines in the future and then takes you through challenges that require real coding to solve.
Finally, you will have to save the world from machine invasion and become a junior software developer in the meantime.
Codeasy has a support group that can respond to your questions within 12 hours.
Jump into the basics of graphic design
Diving into the basics of visual design could help you be in greater control of the look and feel of your store.
Here are some resources that could help you become well-versed in web design basics for free:
GCF LearnFree
This site offers a collection of free video lessons that introduce you to the basics of graphic design, digital photography, and Photoshop.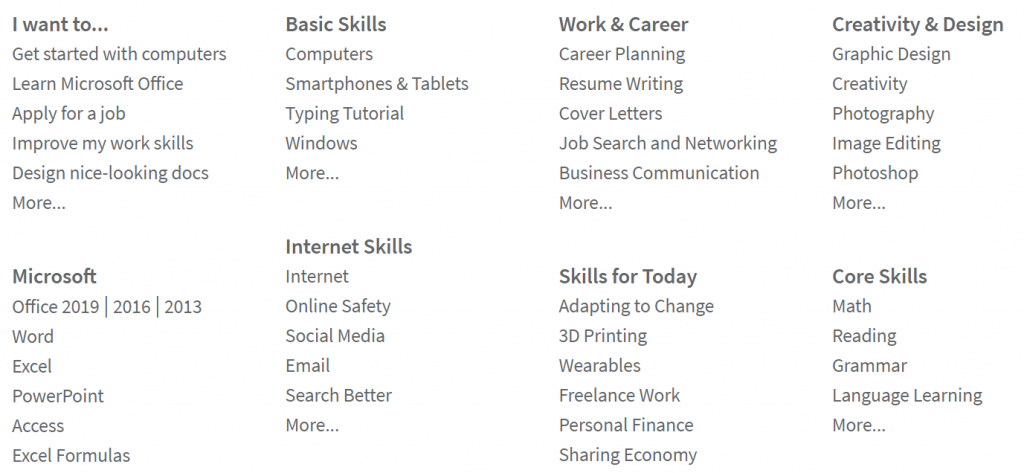 Each lesson includes a quiz that lets you test your skills.
Photoshop Essentials
This Photoshop-dedicated resource offers a great deal of free video tutorials which are perfect for Photoshop beginners or for anyone who just needs to refresh their skills.
It covers the essentials topics you need to know to get up to speed with Photoshop in a quick and easy way.
Photoshop Cafe
This is another valuable source of free Photoshop video tutorials. Each tutorial is packed with step-by-step instructions on how to complete various image editing tasks and helpful tips are included.

Design Stacks
A great Photoshop learning hub that takes you through the basics to help you understand the main image editing concepts and then learn more complex things, such as adding special effects.
No signup is needed to avail yourself of these learning resources.
Improve your digital marketing skills
Whether you want to start with the marketing basics or are looking for new ideas to market your own business, the collection of online courses listed below will enable you to keep up with the latest trends in marketing for free.
WordStream's collection of favorite online marketing courses
WordStream are a renowned online advertising solutions provider and they have compiled a great collection of free or partially free online marketing courses from a variety of sources.
They cover the core aspects of online advertising, lead generation, ecommerce, social media marketing, email marketing, digital storytelling, inbound marketing, PPC, entrepreneurial marketing and more.
It's worth mentioning that WordStream also have a great set of free tools for improving your digital marketing skills.

edX's university-level marketing courses
edX is a massive, open online course provider which hosts free marketing courses online from top universities and institutions like Columbia, Berkeley, and UBC.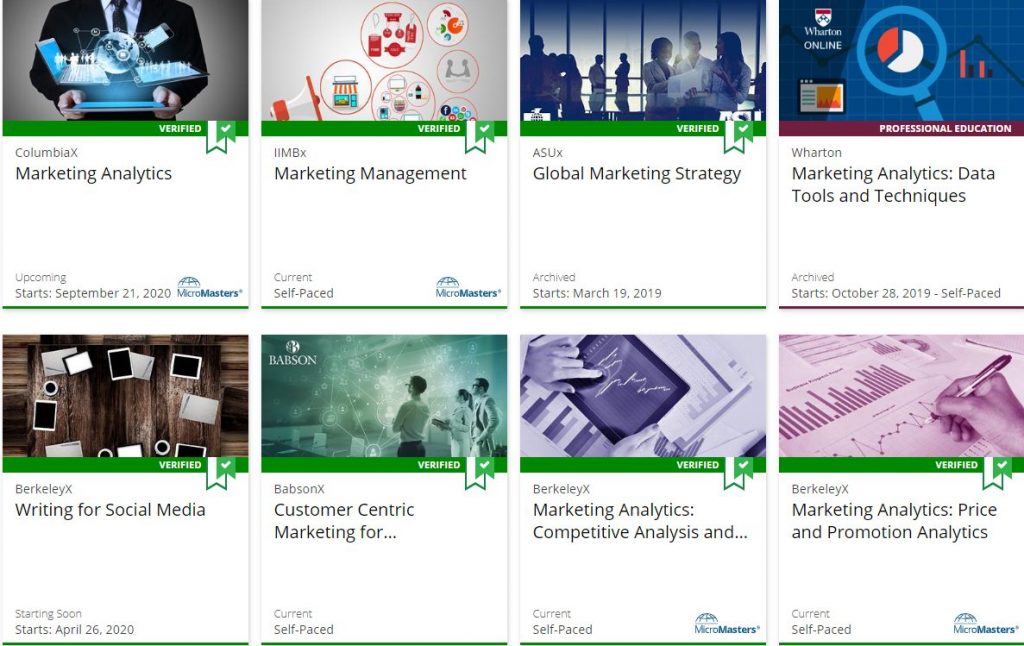 You can learn digital marketing, social media marketing, marketing analytics and more. Later on you can enrol in advanced programs to deepen your knowledge on a scholarly level, if you wish.
Future Learn's free online marketing courses
Future Learn – a popular e-learning resource, offers a few free courses developed by marketing experts from top universities and professional organisations.

They will help you keep up with the latest trends in marketing – from brand storytelling to social media.
Oxford Home Study College's marketing course
OHSC – the UK's leading specialist provider of online learning professional courses, offers an introductory, 20-hr free marketing course.


It is extremely beneficial for business owners interested in improving their knowledge and understanding of digital marketing.
Learn the gimmicks of SEO
There is no better time to begin or continue with your SEO education. The following is a collection of free SEO tutorials that could help you learn how to improve the search engine visibility and convertibility of your store.
Moz Academy
One of the most popular SEO knowledge providers, Moz is giving out free access to their academy through to May 31.
This a great chance for you to dive into SEO fundamentals, keyword research, page optimization, technical SEO site audits, backlink basics, reporting on SEO and so forth, all for free!
SEMrush Academy
As a global leader in digital marketing solutions, SEMrush offers beginners access to its SEO academy for free.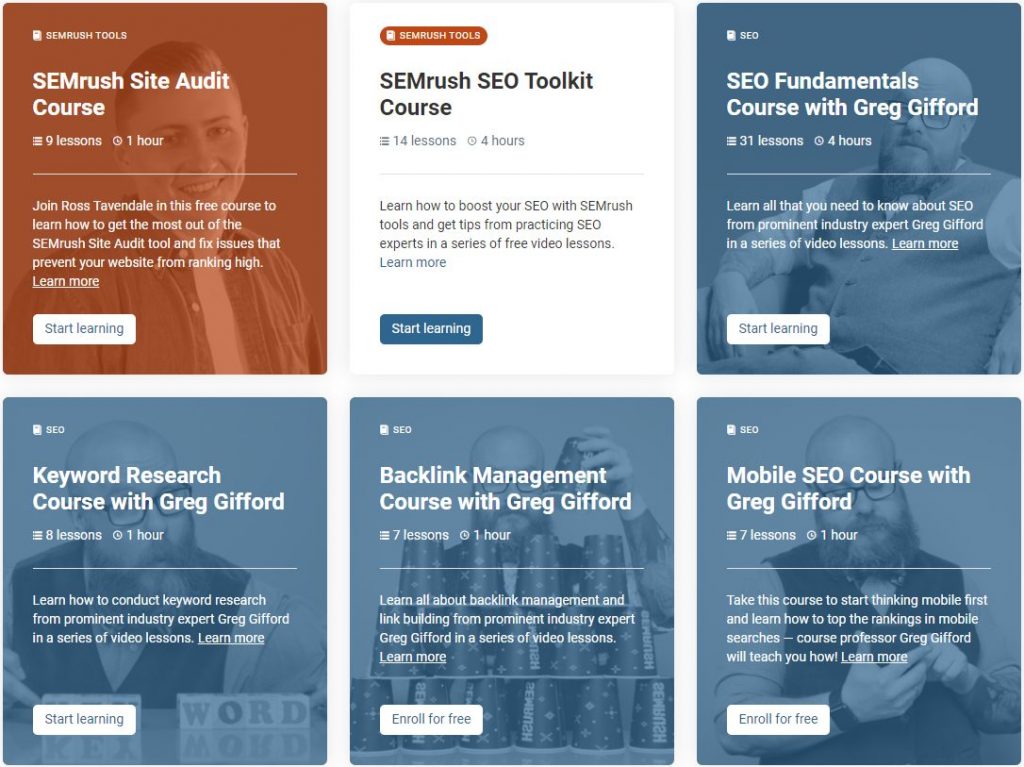 You can also get a free trial of their SEO tools.
Yoast's free SEO training for beginners
The community behind the most popular free SEO plugin for WordPress is offering a great free SEO training program via their basic plan.
Hubspot's free SEO academy
Through Hubspot's free SEO training course, you can quickly learn how to evaluate and improve your website's SEO.
Also, you will get an inside look into the tactics used by HubSpot's team to get their blog ranked at #1 on Google.
Search Engine Journal's selection of free SEO training courses
SEJ – one of the most popular community-based hub for SEO content has assembled a comprehensive collection of resources covering the various aspects of SEO.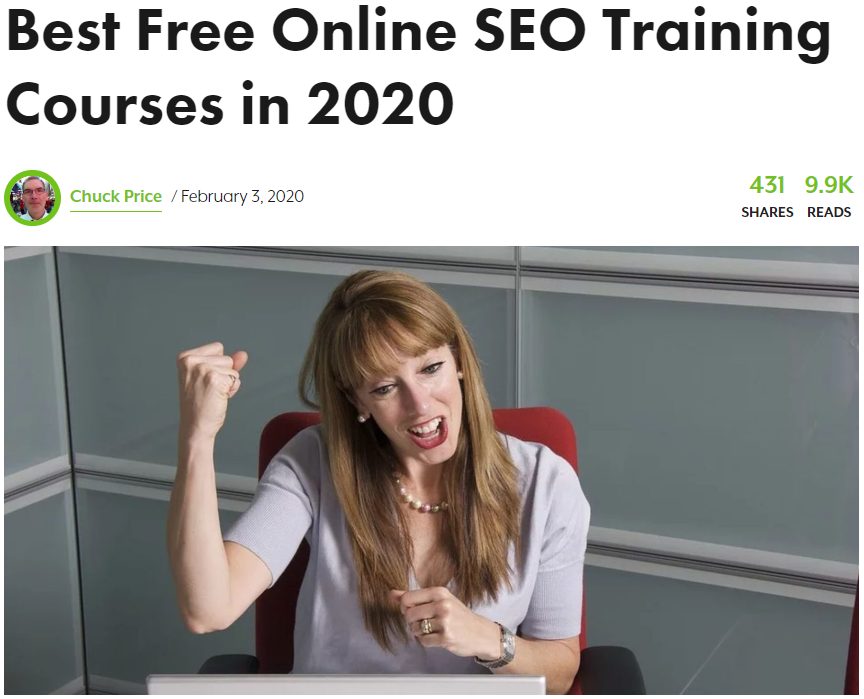 eMarketing Institute's Free SEO certification courses
The eMarketing institute offers a wide range of free certification courses including SEO.

Mangool's quick SEO guide
Mangool offers a quick, 93-minute, step-by-step introduction into the ABC's of SEO. The one-page content is presented in a funny, illustrated way so that "even your grandma would understand" what SEO is about.
ClickMinded's Free Mini-SEO course
ClickMinded has already provided quality SEO training to more than 8,700 start-ups, agencies, entrepreneurs, and students worldwide.
They offer a "Free Mini-SEO" course that will walk you through a PayPal and Airbnb-inspired framework that you need to implement to get your SEO strategy rock-solid for the rest of the year.
Coursesity's SEO training courses
Coursesity is a diverse source of online courses and they have a very nice collection of introductory SEO tutorials selected from various, reputable platforms like Coursera, Udemy, etc.
They offer helpful filters through which you can select courses by rating, duration or level, etc.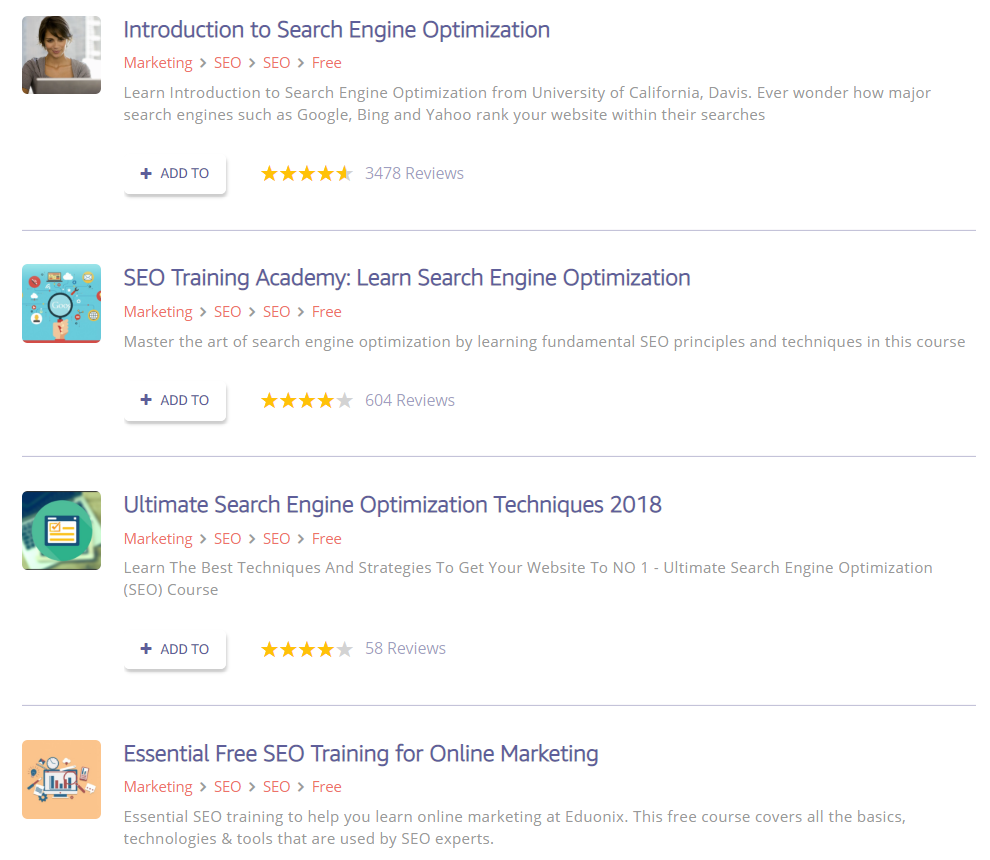 Coursera's SEO Specialization course
Starting from April 13th, Coursera are offering a 7-day full access free trial to their SEO Specialization course.
The course is focused on making you an expert in SEO tools and strategies. You will learn how to conduct in-depth, search-focused website audits and how to align SEO with your overall business strategy. Also, you will build practical, real-world skills in on-page and off-page optimization.
Also, you will build practical, real-world skills in on-page and off-page optimization.
Leverage the power of business blogging
Ahrefs – the company behind one of the most popular and powerful SEO tools for link building, keyword research, competitor analysis and site audits, has launched a very comprehensive Blogging for Business online video course.
The 5-hour video course is suitable for beginners and covers all aspects of blogging – from niche selection and keyword research to link building and content promotion. The video courses are complemented by interviews with professional bloggers and digital marketing experts.
Become more versed in WordPress management
If you are using WordPress as a platform for your website but have not yet fully immersed yourself in WordPress basics, you can now quickly catch up with that using some of the free courses listed below.
Learn more about business management from experts
Learn how to manage your online business more efficiently with the selection of free online courses listed below: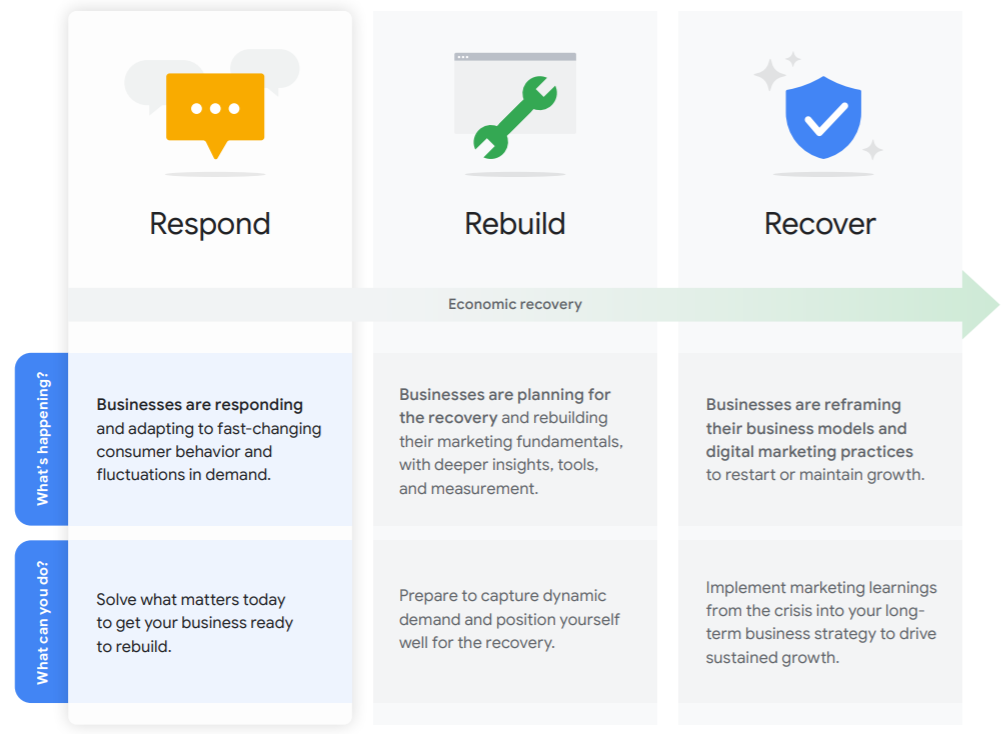 Dive into e-learning with webinars
If you are more of a "listening person" then you can take advantage of the webinar format of learning.
Here are a few webinars that we think might be helpful to your business:
***
With so much talk of coronavirus all around us – it's vitally important to find ways to stay focused and productive.
Hopefully, with the resources provided in this post, you'll be able to find resources that will help you level up your skill set and take better control of your web hosting business.
We'll keep searching for newly released, free, on-topic content, so make sure you return as our collection of resources keeps growing.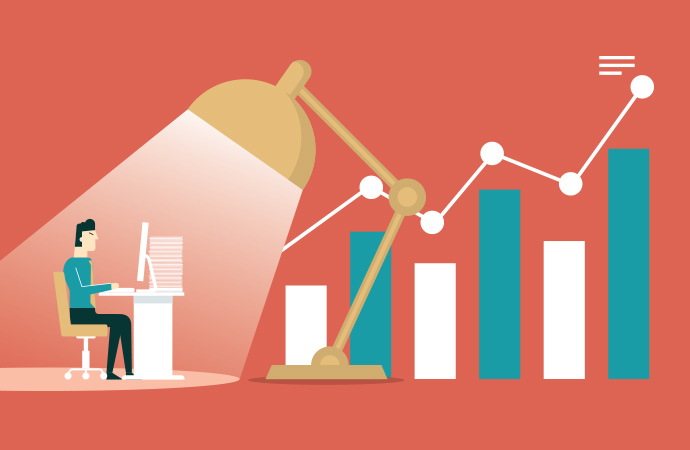 Originally published Monday, April 13th, 2020 at 8:58 am, updated May 15, 2020 and is filed under Reseller Hosting.
Leave a Reply