Web Hosting Trends to Leverage as a Host in 2023
Having a website has become the norm for most businesses today; accordingly, the demand for web hosting services is becoming more essential.
With more than 5 billion active internet users globally as of January 2023 (making up almost 65% of the world's population), the web hosting industry has an enormous market potential.
Hence, it is one of the fastest-growing industry sectors today.
Having started with just four hosts more than 50 years ago, the web hosting market now houses more than 330,000 web hosting providers globally as of 2022.
The industry's forecasted revenue is expected to surpass $90 billion by the end of this year, potentially even reaching a market value of $144 billion by 2027.
Nonetheless, web hosting is a highly dynamic industry that must remain flexible enough to operate in the constantly changing digital landscape.
As such, to succeed in this ever-changing market, web hosting providers must keep up to date with the ongoing changes.
With this thought in mind, today, we've outlined some of the key web hosting trends that are expected to shape the industry in the second half of 2023 and beyond.
Plus, we'll also consider how you can embrace these to your advantage as a partner of our reseller hosting platform.
Social networks are becoming less trustworthy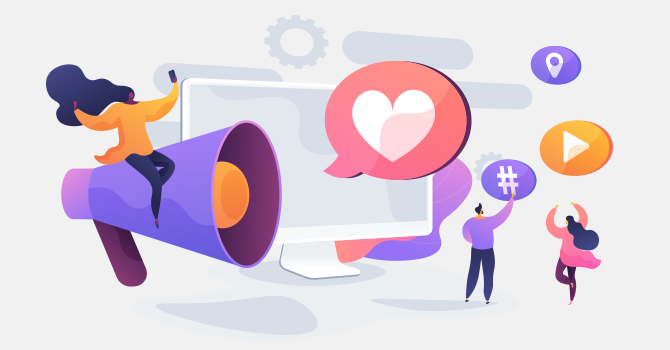 In recent years, we have witnessed many problems with social networks: censorship, fake news, theft, and even the sale of personal data to 3rd parties.
This has forced many people away from social networks in search of a platform where they can express themselves freely and without restrictions.
Consequently, the world rediscovered web hosting as a platform for expressing personal views and excitement with little to no restrictions at all.
Meanwhile, managing a business presence on social networks has also started to become more expensive.
In addition to the advertising spend, they now have to set aside money for the verification of their accounts as well.
After Twitter launched account verification options providing a digital badge that businesses can hold behind their account for $8 a month, Facebook now plans to launch the same system at a similar price.
This is twice as much as the price of a cheap shared account or even a VPS!
That being said, it does provide a great opportunity for small hosts to step in with an affordable hosting service.
Increased demand for personalized services
Two years of lockdowns and isolation have forced people to communicate more online; this has left many customers even seeking a more personal experience with service providers.
The pandemic showed how important it is for businesses to not only ensure that quality, competent support is always available but also to establish their personal attitude as their unique selling point.
This has given small hosting providers very good opportunities to outshine big brands with a more personal level of service.
Therefore, it has become mandatory for hosts to have at least basic level of knowledge of the service they offer and to always be there when their customers need them.
Keeping in touch with clients is still critical on social media as well as on tech review sites, where providers are expected to be very responsive to brand mentions.
Increasing reliance on niche markets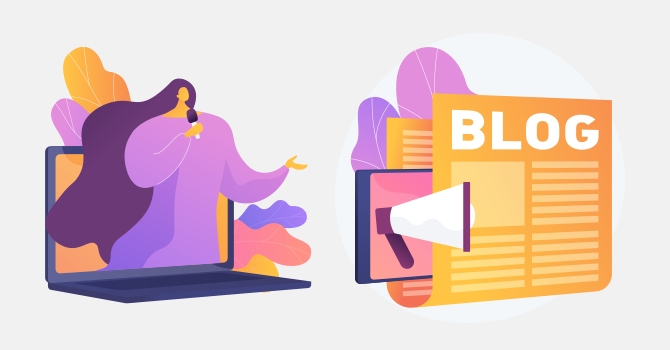 Aside from focusing on personal connections with customers alone, many web hosts who are just starting out in the industry are also turning to niche targeting to break into the market.
It's a time-proven marketing practice allowing small businesses to use a more specialized strategy in a less competitive environment.
By focusing on a particular market segment, such as small e-commerce sites or blogging, a web host is more likely to deliver a far more individualized service than a large corporation can.
Not only can this help small businesses establish themselves as experts in the service they offer, but it can also help with search rankings and online visibility.
As such, if you're only just starting out as a hosting provider on our platform, keep in mind that you can target a wide range of segments – from the low to the high end of the market.

Whatever niche you choose to work with, you will be backed up by a stable hosting platform and 24/7 technical support.

Keeping in touch with clients is still critical on social media as well as on tech review sites, where providers are expected to be very responsive to brand mentions.
Growing demand for security and privacy protocols
In response to the growing number of cyber threats, data security and privacy continues to be a hot topic throughout 2023 as well.
Several instances of scams, data violations, and cybersecurity meltdowns over the last few years have forced hosting providers to keep strengthening their available security measures.
That, when added to the fact that Google is officially marking non-HTTPS sites as insecure, makes SSL certification (HTTPS) and data storage encryption an accepted norm across the industry.
According to SSL Labs, 40% of websites still have inadequate security as of February 2023.
So, in order to expand the use of encrypted connections and minimize hacker attacks and data breaches, many hosting providers are now offering free HTTPS to their customers.
Combined with domain Whois protection and frequent security updates, this helps ensure that the provider is committed to protecting customer privacy.
All of the relevant security measures mentioned above are offered as part of our platform, and you can integrate them into your marketing efforts as a key selling point for your hosting business.
Green hosting practices on the rise
Web hosting is heavily reliant on hardware emitting significant amounts of heat and CO2.
By 2025, data centers are expected to consume no less than a fifth of global electricity and contribute to 3.2 percent of global carbon emissions.
In the context of a global green revolution in many sectors of the economy, data centers are gradually switching to sustainable practices, including the use of renewable energy sources (wind, solar, etc.).
The leaders in using renewable energy in their data centers – Google and Amazon – have declared their goals to reach 100% carbon-free levels worldwide by 2030 and 2040.
Accordingly, many data centers are now following in their footsteps by investing in carbon offset programs to reduce their negative environmental effects.
A renewable energy certificate (REC) or a carbon offset certificate (VER) attests to eco-friendly practices in place and allows providers to advertise their services as "green hosting."
At ResellersPanel, we value the concept of sustainable, carbon-neutral web hosting; as such, we are working with data center partners who are committed to environmentally friendly practices.

For instance, our US data center partner is certified "CarbonFree" by Carbonfund.org; meanwhile, our Finnish facility has climate-neutrality certification and is 100% powered by renewable energy.

The UK data center, in turn, has pledged to reach net-zero carbon emissions by 2050 (or earlier, if possible).
Add-on services are becoming more common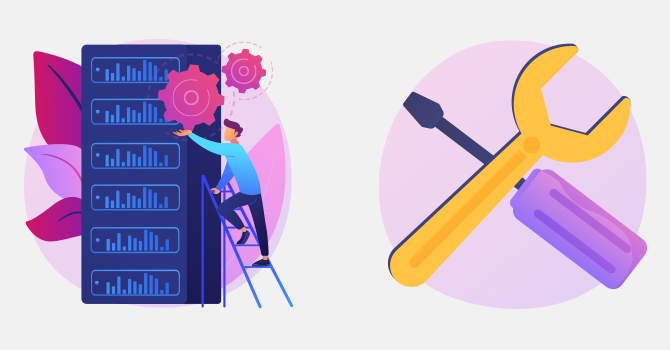 In today's highly technological times, providing extra bandwidth and the ultimate level of storage is no longer sufficient to be competitive.
Web hosting providers are responding to customers' increasing demands by offering additional value-added services and tools.
To be seen as a reputed provider in 2023, hosts must bundle their primary offerings with features like a good knowledge base and learning resources, free website templates, drag-and-drop platforms for easy website set-up, etc.
E-commerce support is of key importance, too, given the growing number of businesses searching for a cost-effective online presence in the post-pandemic era.
To help you succeed in today's web hosting market, we provide the ability to offer a host of useful add-ons such as a drag-and-drop site builder, free website designs, a comprehensive knowledge base, etc., all of which you can access as part of your plan.

Plus, each hosting plan comes with a web apps installer tool and a set of website accelerators to help boost your site's performance.
Managed web hosting services still in demand
Managed web hosting is rapidly becoming popular in the industry, especially for growing online businesses that want to minimize the internal IT workload.
The managed services market is expected to grow from USD 223 billion in 2020 to $329 billion by 2025.
In managed web hosting, the hosting provider takes care of all site management-related tasks, thus allowing businesses to focus on growing their brand.
If you are targeting the higher segment of the web hosting market, we can help back you up with a variety of managed web hosting services, such as system updates, backups, and help desk services.

In this manner, you can address the needs of business owners with less technical know-how or not enough time to meet their site performance optimization and security needs.
Economic conditions affecting industry pricing
As a growing market with a huge amount of potential, web hosting is expected to get more competitive day by day.
Based on basic economic principles, prices tend to decrease when demand rises.
However, the successive price hikes in cPanel licenses, soaring energy prices, and rampant inflation in recent years have put a major strain on the industry.
Thus, it is expected that this uncertain economic environment will continue into the second half of 2023 and beyond, and this raises many questions about market prices.
On our platform, we've always worked to keep our services affordable without compromising on their quality.

So, whatever challenges the near future brings, we will continue to maintain our established balance between quality and price.

After all, our main goal is for you to be able to develop a hosting and domain portfolio that is fully competitive with the market, and we will do everything in our power to make it so.
Cloud computing on the rise
In recent years, the digital world has been shifting from a purely physical data center-centric system to one based on cloud computing.
Cloud-based technology allows businesses to spread their services across a network of servers, rather than storing them all on one machine.
This helps create a load-balancing system that, in the event of server breakdowns, can transfer the workload to other servers to prevent downtime and setbacks.
Besides cost-efficiency, this model ensures greater scalability of resources and improved stability of the hosting platform.
However, this technology is not yet widely available.
In most cases, it is unmanaged, requires technical knowledge, or is much more expensive than traditional hosting in its managed format.
Over the last several years, we've developed our own shared hosting platform based on the load-distribution model.

This system offers scalability of resources and caters to our customers' shared hosting workloads.

Moreover, this has helped us reinforce the stability of our shared hosting services in times of escalating cybercrime.

Plus, as a partner of ours, you can become a significant player in the cloud hosting market by offering a wide range of virtual hosting services.
AI is Gaining Traction
Coming almost directly from the pages of science fiction, Artificial Intelligence (AI) has been steadily entering all tech-based industries recently.
This technology holds enormous potential for improvements across the web hosting industry, as well.
Incorporating AI into web hosting will allow for cost savings as well as for improved and error-free customer service.
The AI algorithm will be responsible for carrying out crucial system tasks, such as monitoring and preventing costly equipment breakdowns and security breaches.
As AI-powered systems become more widely available and applicable to managing server efficiency and security, it is hoped that they will become more mainstream for the industry in the near future.
***
As the industry embraces the challenges imposed by the ever-changing digital market, we can expect the web hosting industry to expand and improve.
We, here at ResellersPanel, are committed to providing you with a stable reseller hosting platform that will allow you to stand your ground in this dynamic industry.
When you partner with us, you can forget about all the hassle of keeping up with the latest web hosting trends.
As a result, your business can dedicate more time and resources to focus on what you can do best: serving your customers' exact needs.
Yes, competing with giant and established web hosting providers in terms of pricing and a wide range of services and features can be difficult.
However, when you use the market dynamics to your advantage, as advised in this post, you'll be able to keep pace with the industry and capitalize on its growing market potential as a result.
Originally published Friday, May 12th, 2023 at 8:31 am, updated May 12, 2023 and is filed under Reseller Hosting, Web Hosting Platform.
2 Responses to "Web Hosting Trends to Leverage as a Host in 2023"
James Says:
June 9th, 2023 at 7:23 pm

"Finnish facility has climate-neutrality certification and is 100% powered by renewable energy." Surely this is a massive selling point for resellers?

admin Says:
June 23rd, 2023 at 1:29 pm

Indeed, if you are targeting the European market, this would be a strong selling point for your brand.
Leave a Reply