New Google Analytics (GA4) on the way – what you should know to keep data flowing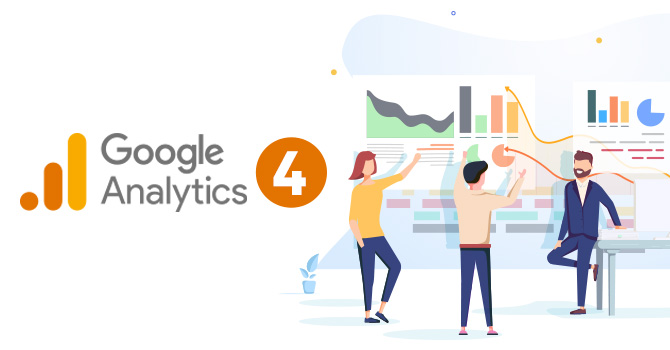 As you may already know, Google Analytics is undergoing a cardinal change in the way website data is collected and processed.
After July 1st, 2023, your website data will no longer be collected using the standard Universal Analytics properties that we are all used to. Instead, it will flow into Google Analytics 4 properties only.
However, data in existing Universal Analytics properties will still be available for up to 6 months after July.
With the upcoming change, Google is encouraging site owners to switch to GA4 tracking IDs for their properties as soon as possible to ensure more seamless data flow in the future.
NOTE: While data collection for UA accounts will cease on July 1st, 2023, data collection for GA360 accounts will continue up to July 1, 2024. On our platform, we'll continue to support the UA tracking code format until July 1st, 2024.
How to update your tags on the Store Master template?
For users of the Store Master theme, setting up the new tracking code is easy.
In the admin area of your web hosting store, type in the new tracking ID as shown in the screenshot below:
You can find this area under Advanced Tools -> Google Analytics.
How to create a new GA4 tracking code for a store that already uses Analytics?
Since the beginning of March 2023, Google has been creating properties for users who haven't done so already, based on their settings in the existing Universal Analytics properties.
If you do not have a GA4 property in your Google Analytics yet, you can create one using the GA4 Setup Assistant. This will run alongside your existing Universal Analytics property.
Both properties will continue collecting your data until July 1st 2023. After that, Google Analytics 4 will be the only tracking format in use.
NOTE: You can run both Google Analytics 4 and Universal Analytics tracking simultaneously.
In this manner, you can get used to the new ways in which Google Analytics 4 presents data while keeping the Universal Analytics platform you are already used to.
You can access both properties using the property selector in the Admin area.
What's new with Google Analytics 4?
Unified tracking insights from desktop and apps
GA4 represents a cross-platform measurement platform. As such, it is set to become Google's sole analytics tool, in response to marketers' demands for unified data.
This is a great step up from Universal Analytics, which requires separate tagging and separate properties for desktop and app.
This new, significant update to the analytics tool aims to help site owners better understand how customers interact with their website or app.
Event-based tracking for more meaningful marketing insights
Along with the unified approach to data, GA4's key objective is to shift the tracking focus toward users rather than sessions.
Data collection that is event-based data rather than based on hits (sessions/pageviews), as was standard with the standard Universal Analytics, sheds more specific and meaningful light on user behavior.
Moreover, all interactions with a website, such as pageviews and link clicks, are recorded in the same level of detail.
Thus, website owners gain insights into a user's overall engagement behavior, rather than into the different actions within a session.
Data privacy improvements
Using machine learning and AI, GA4 will concentrate on cookie-free measurements which involves the use of anonymized first-party data.
By standardizing properties, data collection measurement, and focusing on server-side protection, Google is becoming more compliant with the growing data privacy restrictions.
Some new key highlights in GA4
In GA4, many familiar analytics metrics have been updated or deprecated and replaced with new ones.
Here are some of the most important updates to take note of:
Еngagement rate and engaged session will be used instead of bounce rate and average session duration to show what percentage of people are actually interacting with a site.
The new average engagement time metric adds to UA's average session duration by focusing on the average time a user has spent on engagement actions.
Views will replace pageviews, accounting for both screenviews on app and pageviews on desktop.
A session will now end when 30 minutes have passed or the defined timeout period has expired. Moreover, a session will no longer restart at midnight or due to a new campaign parameter.
Newly created audiences are automatically imported into Google Ads, Google Display Network, and YouTube for remarketing purposes.
What will happen to your data after July 1st?
As mentioned above, after July 1st, 2023, your data will be collected via the new Google Analytics 4 tracking codes only.
Nonetheless, for your convenience, you'll be able to access the previously processed data in your Universal Analytics property for at least six months.
After this date, which is yet to be specified exactly by Google, you'll no longer be able to access your Universal Analytics reports.
During this transitionary period, Google recommends that site owners export their historical reports so they can use them for future reference while working with the new interface.
This will ensure continuity for website records once Universal Analytics is no longer available.
Originally published Friday, March 17th, 2023 at 4:16 pm, updated March 22, 2023 and is filed under Reseller Hosting, Marketing.
Leave a Reply