Tap into the growing online business market with a set of new, specialized domain extensions
With the pandemic crisis spreading across the globe at a rapid pace, the web has become the new safe and sound reality for millions of businesses worldwide.
Brick-and-mortar stores, sports clubs, and educational institutions that have so far relied on tete-a-tete contact, have been forced to urgently reconsider their communication strategies and transfer their activity online.
With the new set of domain extensions that we present to you today, you, as a reseller hosting partner of ours, can help many businesses and institutions: such as coffee shops, wineries, farms, gyms, chefs, and schools get online in a distinctive, niche-specific way.
Read on to see how you can tap into the growing online market of small businesses and increase your customer base by adding these specialized extensions to your store.
.CAFE
Coffee brings a daily dose of bliss and inspiration to over half of the world's adult population.
For millions of people, it is the one and only morning energizer that ensures the day is off to a good start.
For many coffee drinkers, taking a sip of their favorite beverage, with a newspaper or book in hand at a local café, is a matter of ritual pleasure.
Launched in 2015, the .CAFE extension gave millions of coffee shops worldwide a distinctive and memorable namespace where they can easily set up a recognizable virtual cafe.
Cafés are a great socializing hub where coffee-drinkers can interact and relax. By taking the name of their coffee shop and adding .CAFE, café owners can easily form a marketable web address that invites their customers for online interaction or for learning about the newest coffee specialties and promotion events around the corner.
Owners that have "café" in the name of their coffee houses will find it useful to have a short and memorable namespace: such as tommys.cafe, streetview.cafe, bigtime.cafe, etc. by registering .CAFE for their online address.
And since "café" means coffee in many languages, the .CAFE domain extension is also great for any business that specializes in the production and distribution of coffee.
Also, coffee bloggers can use it to make a memorable web presence for their passionate reviews of various coffee brands and insights about the café culture in general.
Coffee businesses with a strong social media presence can use .CAFE to register a marketable namespace and forward it to their social media page to increase their search engine visibility via a keyword-driven domain name.
.CAFE is an open domain extension with no eligibility restrictions. Any individual, group, or business can register .CAFE for any coffee-related purpose.
Given the enormous coffee addiction spreading all across the globe, .CAFE represents a great marketing opportunity for you. As a partner of ours, you can offer the .CAFE domain extension on your store and cater to the ever-growing base of coffee lovers. BE it in your local market or worldwide.
.FARM
When mankind turned from hunter-gatherers to settlers, farming became one of the key elements of civilized societies.
With the introduction of .FARM in 2014, the farming industry has a dedicated namespace for presenting its produce and technologies online.
The .FARM extension is the perfect online home for all manner of farms for agricultural produce: such as commercial farms, dairy farms, rice farms, hay farms, micro-farms, orchards, vineyards, fish farms, poultry farms, ranches, apiaries, urban farms, etc.
Small family farms can take advantage of this namespace to create a noticeable online stand and expand their reach beyond the borders of their local community.
By just adding the name of their farm to the .FARM extension, farmers can form attractive web addresses that are concise, memorable, and—most of all—industry-relevant.
With the rapid advance of agricultural technologies, farming has become a hot topic for discussion. This makes .FARM a trending extension for online communities who discuss and share the latest farming methods and techniques in the field of modern farming.
Professionals in the farming industry, such as agricultural engineers, analysts, and researchers, can also use .FARM to add an expert feel to their online tribune.
.FARM is an open domain extension with no specific registration requirements to follow. Any individual, group, or business can register the extension to promote their farming-related website more effectively.
With the global demand for quality food growing, the market potential of farming has grown substantially in recent years.
By adding .FARM to your portfolio as a partner of ours, you can easily expand your customer base by addressing the online needs of the growing number of farms across the globe or within your local community.
.FITNESS
Maintaining a healthy lifestyle is important and, as its name suggests, fitness is one of the most popular ways to achieve that.
Launched for public registrations in 2014, .FITNESS offers thousands of fitness professionals worldwide a distinctive and highly descriptive namespace to represent their workout concepts online.
The .FITNESS extension is open for registration to any gym or health club that is focused on getting people healthy with diet and exercise.
Personal fitness trainers are encouraged to take advantage of this namespace to highlight their vocation and expand the reach of their programs to more people in need of becoming healthy.
Providers of exercise classes, or aerobics lessons in video format, will be able to reach out to more online viewers by including the "fitness" keyword in their web address.
Blogs or forums that discuss various diet recipes can get a memorable ending for their web address that will help readers find them online in the pool of generic ".com" sites.
With .FITNESS, finding the best web address that fits your business or hobby is easy thanks to the great availability this new namespace offers.
.FITNESS is an open domain extension with no specific registration rules to follow. Any individual, group, or business can register the extension to promote their fitness-related website more effectively.
With a growing number of people in need of effective training to get into good shape, fitness-related businesses and initiatives have gained great popularity in recent years.
As a partner of ours, you can address the growing fitness-inspired audience, be it local or global, by offering .FITNESS on your store.
.RECIPES

Recipes are the formula that helps us turn food into a feast for the senses. Besides making our lives easier, recipes also give us the chance to enjoy the art of cooking and achieve amazing results in the kitchen.
When introduced to the public in 2014, the .RECIPES domain was aimed at giving millions of cooking enthusiasts and professionals a descriptive namespace tribune where they could share their cooking techniques and good food ideas with the right audience.
The .RECIPES domain extension is a recommended and relevant ingredient in the web address of each food-related website.
It is the perfect place for chefs and all manner of cooking professionals to share their expert tips, tricks, and advice with communities all over the globe.
Foodies and all types of cooking maniacs can use the .RECIPES extension to showcase their cooking passion and draw in more followers.
Food and cooking blogs and forums can take advantage of the marketing power of .RECIPES to nurture greater interest within their online communities.
Food producers and grocery stores in turn can maintain interest in their products by posting regularly fresh recipes and cooking tips for their customers on their .RECIPES website.
With .RECIPES, anyone who is somehow related to the art of cooking can turn their website into the go-to place for recipes and precisely target their audience.
.RECIPES is an open domain extension with no specific registration rules to follow. Any individual, group, or business can register the extension to popularize their recipes-loaded website more effectively.
With more and more people in need of a "recipe for a better life" nowadays, especially during pandemic times, the number of recipe-inspired websites is growing every day.
To tap into this expanding market niche, you can start offering .RECIPES on your store with a click of the mouse, as a partner of ours.
.SCHOOL

As a primary source of knowledge and education to children, schools help shape our minds and skills from an early age.
With .SCHOOL released to the public in 2015, millions of schooling institutions and learning initiatives have their own namespace where they can spread knowledge in a distinctive, targeted way.
By adding .SCHOOL to their name, elementary and high schools can easily set up a recognizable online profile where they can publish uniform regulations, term and holiday periods, course curriculum, sports and music events, workshops, and school trips.
The extension is also a perfect naming choice for all school-related entities, such as textbook publishers and curriculum developers, to help them identify their profile in the educational sphere.
And since school is not just about the institution itself only, but learning in general, .SCHOOL can be used for all types of workshops focused on teaching skills in coding, creative writing, calligraphy, knitting, dancing, yoga, car driving, etc.
By just specifying the name of their courses and adding .SCHOOL at the end, trainers can easily set up their e-teaching environment and interact with their students through a distinctive web address.
.SCHOOL is an open domain extension with no specific registration criteria to follow. Any individual, organization, or business can register the extension to popularize their school—or workshop—presenting website more effectively.
.WINE
Wine is the ancient drink of the gods and has made its long, mythic way throughout history to reach our times as one of the most popular drinks and symbols of lifestyle, worldwide.
Introduced to the public in 2016, the .WINE extension offered wine producers and wine lovers a namespace where they can easily promote their product and passion to the right audience of wine drinkers.
The .WINE domain extension is a perfect fit for any business specialized in the production and distribution of wine.
Vineyards, wineries, wine collectors, wine exporters, and vendors can take advantage of this extension to communicate their products to customers in a wine-targeted way.
Connoisseurs, sommeliers, and wine enthusiasts can share their passion with a style using the right extension for their web presence.
Bloggers, reviewers, tasters, or magazines can employ this namespace to highlight the value of their wine expertise in a professional manner.
Wine restaurants and glassmakers can take advantage of .WINE to underline their product line. Whether wine is the focus of your business or you're just a fan, this TLD is perfect for setting up a "sparkling" online community.
By integrating a strong keyword into your URL using the .WINE domain extension, you can build a web presence that caters to the senses of your target audience.
.WINE is an open domain extension with no registration restrictions. Any individual, group, or business can register the extension to promote their wine cause more effectively.
As a partner of ours, you can cater to the ever-growing global community of wine producers and enthusiasts by offering .WINE on your store. You can add the extension to your portfolio with a click from your reseller dashboard.
New TLDs – registration details and SEO benefits
You can offer all newly added new TLDs on your store for a registration period of 1 to 10 years.
To help address security concerns, you can also offer a Whois Privacy Protection service, offered as an add-on service at the point of registration, as well as a DNSSEC feature, available as a free feature in the Web Hosting Control Panel.
Aparat fropm enabling small businesses and educational institutions to easily move their activity online, the new TLDs help them with their SEO efforts as well.
By including target keywords in the URL of their websites, small businesses can improve their search engine visibility.
With the exact topic of their business or activity featured in the site name, they will be discernible in the crowd of .com web addresses.
And this makes their web address more clickable and, thus, helps boost the organic score of their website.
Offer .CAFE, .FARM, .FITNESS, .RECIPES, .SCHOOL, and .WINE at exclusive promo prices until December 31st, 2020
All new TLDs have been added to the list of extensions available for reselling in your Reseller Control Panel.
Partners who have not made any changes to their domain listing will have the new extensions enabled by default.
Those of you who have made modifications to the domain portfolio will need to activate them from the TLD table under "Domain Offers".
Thanks to the drag-n-drop functionality, you'll be able to re-arrange your TLD listings to place the new TLDs in a more viewable position in your store:

All of the newly added TLDs are now available at exclusive promo prices until December 31st 2020: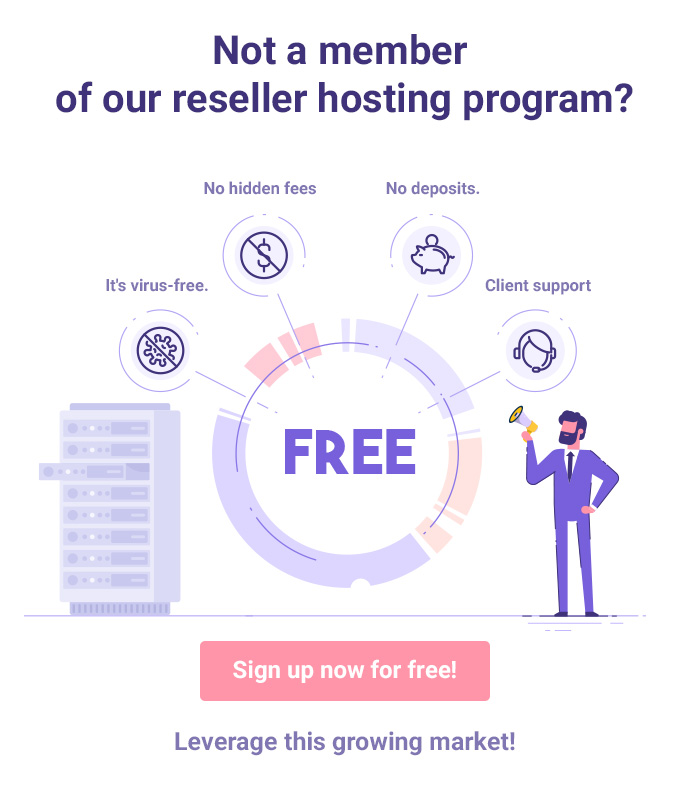 Originally published Thursday, December 17th, 2020 at 3:23 pm, updated December 18, 2020 and is filed under Reseller Hosting, Domain Names.
Tags: domain extensions, domain reseller, nTLDs, domain promotions, new domain extensions
Leave a Reply