Get an industry-specific TLD for your hosting store and save 94% off your first year with our partner-special offer
The landmark TLD of the web hosting industry – .HOST, is now up for registration at a very noteworthy first-year price to all our partners.
As a Radix-accredited registrar, we are able to agree on attractive discounts based on our registration volumes and on the flexible pricing policies of the Radix registry.
Starting from today, you can get the most industry-relevant domain name extension for your web hosting store at 94% off the first year of registration.
.HOST domain extension – highlights
The .HOST TLD was added to our reseller hosting platform а few years ago with the aim of helping you, our partners, get the most appropriate, industry-associated domain extension for your web hosting stores.
The .HOST extension is managed by Radix – the world's 3rd largest domain portfolio registry, which operates 31 prospective generic top-level domains including .SPACE, .SITE, .STORE, .TECH and .FUN.
Since its official debut in September 2014, the .HOST nTLD has accounted for almost 70,000 registrations, which ranks it among the most quickly growing niche-specific TLDs on the market.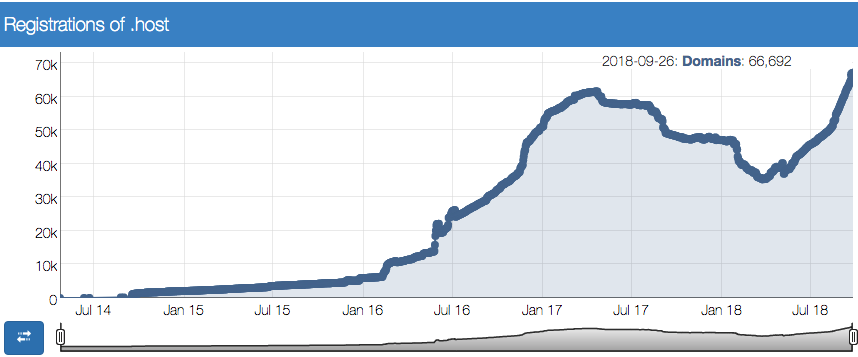 This is largely thanks to the Radix registry's consistent policy to make .HOST the top TLD choice for web hosting companies and the go-to source for everything related to web hosting.
Meanwhile, around 36% of all registered .HOST domain names are parked, which means that companies have hurried up to reserve the best .HOST combination for their future projects before anyone else does.
Why get a .HOST domain for your store?
Maintained by a company with over 10 years of experience in the registrar business, .HOST is aimed at providing a unique and expressive namespace for the web hosting industry.
The .HOST extension offers yours hosting store a strong value proposition, which can be broken down into a few key points as follows:
Offers instant recognition – the .HOST extension on a store speaks clearly about its purpose and can significantly increase its brand awareness; just by looking at the URL, visitors and prospects will be able to recognize and identify the type of business associated wit your domain name.
Improves brand credibility – the .HOST extension clearly indicates that you are a part of the global hosting market, which automatically imbues your brand with credibility;
Improves search rankings – the .HOST extension guarantees you a better visibility in industry-related search results, which will help you boost your rankings over time;
Offers better site name options – .HOST offers an unsaturated namespace wherein the desired top-choice name for your store is still available for you, but long ago taken with the common extensions on the market;
Gives you a pro industry start – industry experts recommend getting a .HOST extension for your hosting business while things are still in the beginning stages. In a year or two, it will be the "norm", and you will be late.
Cuts down marketing costs – an industry-specific extension will help you scale down your online marketing expenses and make you less dependent on expensive advertising;
How to make use of the new .HOST promotion?
You can make use of the .HOST promotion in two ways:
From your Reseller Control Control Panel – just search for the desired domain combination and select .HOST from the left-hand domain search form:
From our site – make a quick search on resellerspanel.com and you'll be taken through the quick registration procedure: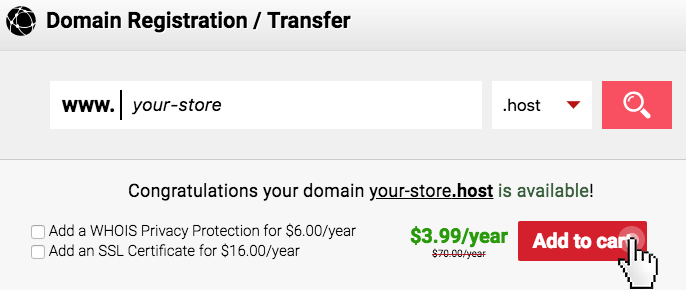 NOTE: The promo price is valid for the 1st year of registration. The regular price will apply for renewals.
                                                                                    ***
The new .HOST promo is a great option for you to start off with a great industry-specific store name for your hosting store at a minimum price.
This way, you as a web hosting provider, can instantly add a pinch of industry recognition to your online image and make your way through this cut-throat market more easily.
Originally published Tuesday, October 9th, 2018 at 1:41 pm, updated October 9, 2018 and is filed under Domain Names.
Tags: domain extensions, nTLDs, domain promotions, service promotions
Leave a Reply