Marketing opportunities you can leverage now to prepare your business for a post-pandemic world
In these times of the pandemic, the world has been placed on hold and many businesses have been taken into survival mode.
As a web hosting provider, you have the rare opportunity of operating in an industry that is less affected by the global crisis.
In addition, the IT industry is helping the world navigate offline uncertainties by transferring business and social life to the realms of the safe, digital ecosystem.
The following are some tips that will help you make progress with your marketing efforts and take them to a new, long-term level.
A great chance to apply a winning marketing strategy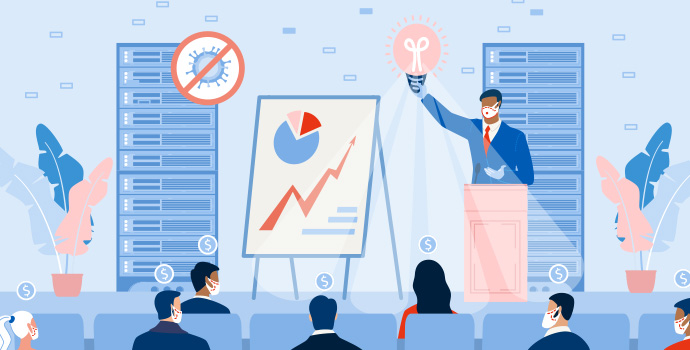 The pandemic has impacted some businesses harder than others.
Brick and mortar stores or businesses that relied heavily on in-person meetings and events needed to quickly alter the course of their marketing so they could adapt to the new reality and sell more effectively online.
Those who have not managed to adapt have lost business ground and have gone bankrupt.
Luckily, the online nature of your web hosting business makes it immune to offline fluctuations and it now gives you the chance to build on your marketing strategy using the channels that are intrinsic to your business.
While many businesses have been struggling to mitigate the lockdown impact and have had to implement a digital marketing strategy from scratch, all the while you have been in a position to make a small step towards applying a successful, pandemic-relevant marketing strategy.
And while many small online retailers from the industry may have found it reasonable to pause their marketing efforts until the pandemic is over, you should now grab the chance to approach your audience with more care, attention and some extra effort on your part. This will definitely pay off in the long run in the post-pandemic world.
Spend more time with your audience online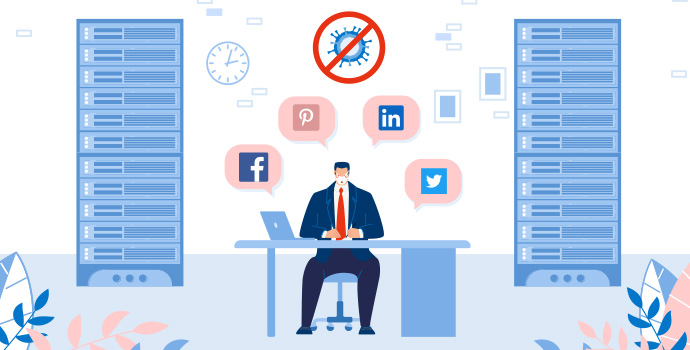 Despite the economic downturn, now is the best time to invest more, not less, in your marketing.
This will enable you to reap benefits in the post-pandemic months and years to come.
Social media has long been a proven channel for building relationships with customers.
And now, as people are forced into isolation, it has become their daily environment for seeking ways to improve their personal and professional life.
With the number of social media users skyrocketing to almost 4 billion under the pandemic, this is the best place for you to be if you want to remain close to your audience.
Using the communication powers of Facebook, Twitter, or Instagram, you can quickly build an engaged social media audience or expand on your existing one.
Follow up with your target audience and remind them as often as you can that you're at their disposal for any questions or concerns they may have.
Here are some simple steps you should follow to be kept afloat in social media:
Stay pandemic-relevant – Post or schedule frequent posts across your preferred channel(s). Take a minute to post about the benefits of your hosting service such as reliability, uptime and round-the-clock support – these are all key factors for maintaining a reliable online presence that is now more important than ever if you want to stay afloat during the pandemic. Emphasize the user-friendliness of the Web Hosting Control Panel and the easiness of signing up for a budget hosting package. If you offer a discount on any of your services via our coupon system or have enrolled in any of our domain promotions, you can share them with your audience to let them know you care about their budget in challenging times.
Share your business to relevant social groups – Share a post, promotion, or your page to groups that might be interested in your offerings at no cost. To be able to do that, you will first need to join those groups from your personal profile or business page.
Be active in peak times – a well-timed post can increase visibility and lead to more likes, comments, shares and click-throughs for your posts.
According to a HubSpot study, the best time to post to Facebook is at 9 am when people go online for the first time, then between 11 am to 12 pm during their lunch break, with another clickthrough peak in the afternoon coffee break between 3:00 PM – 4:00 PM.
According to the same source, the best time to post to get people to click-through to your website on Twitter is between 8 am and 10 am before people get to work in the morning, and 6 pm – 9 pm, after they leave for home in the evening.
For Instagram, the best time to post on Instagram is between 1 pm and 5 pm, during lunch and the end of the workday, respectively. The best day to post on Instagram is Friday.
Allocate some budget to advertising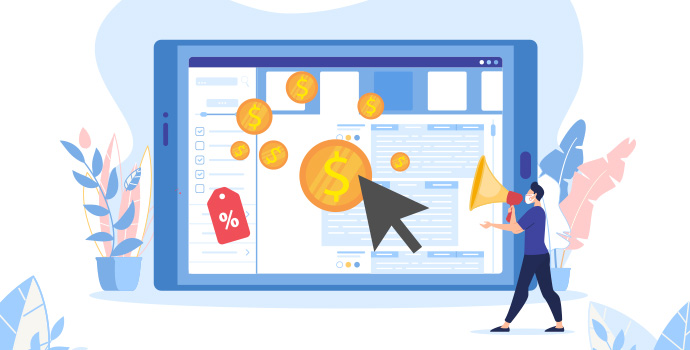 As well as organising your time, you should also be considering investing in some advertising too. As your competitors are holding back resources until times are better, you may be able to get one step ahead by tapping into growing online requirements right now.
Social media channels offer great advertising methods that fit naturally within their environment as they are interest-relevant.
Here are some cost-effective ways you can use social media to advertise your brand:
Boost your posts – most social channels allow you to boost (on Facebook) or promote (on Twitter and Instagram) your posts or offers so you can quickly expand their coverage at a reasonable cost. You can do that to either reach more of your audience or to target potential customers. You have full control over demographics, locations and shopping categories, as well as over the budget you can spend for a pre-selected time period. Make sure you keep your posts shorter so they can be more readable and shareable;
Launch a social media campaign – Social media campaigns are a powerful way to stay visible and promote your business and it is easy to build one that will work across different channels. For each campaign you run you can target your goal – building awareness or expanding reach, as well as your budget and audience.
Facebook Ads – this is designed for advertisers of any experience level. Via the guided creation option, you can use a step-by-step wizard to launch a common ad campaign if you're less familiar with all of the bells and whistles of Facebook campaigns. Budget-wise, you tell Facebook how much you want to spend on advertising and they will try to get you as many results as possible for that amount.
Twitter Ads – you can easily select your campaign objective with a specific marketing goal in mind using the tool. For instance, you can easily increase followers and build an audience for your profile and that can be effective even on a relatively small budget.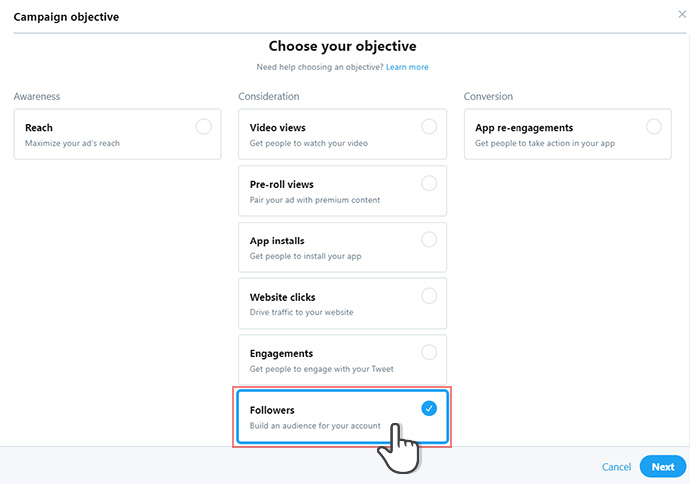 Instagram Ads – these are visual posts or stories that you can promote to a highly engaged audience. You can choose between different ad formats like Stories ads, photo ads, video ads, carousel ads, collection ads, etc. On Instagram, you can do decent advertising with almost any budget.
Implement a PPC campaign – if you can afford a bigger marketing budget, it would be smart to think of a Pay per Click (PPC) online advertising campaign to pull in buyers searching for your services. At this specific time, PPC ads hold a great marketing potential given you may be able to get cheaper clicks online right now due to less competition.
Focus on improving your SEO
In the new economic reality, many businesses have reallocated their online advertising budget over to search engine optimization (SEO).
If you cannot afford ad campaign spending either, you can focus your efforts on improving your search rankings.
This is a marketing investment that could help you level up your organic results and overtake competitors' in the rankings once business returns to normal.
Revise your website and see if it is content optimized for search engines when your prospects are browsing and researching online.
Take care of your existing customers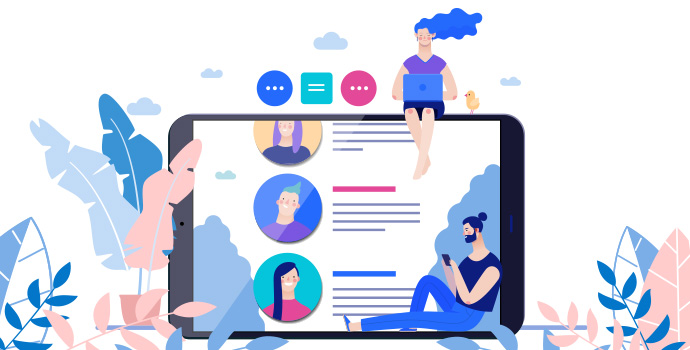 The pandemic is a good reminder that it's much easier and more cost-effective to market to existing customers versus onboarding prospects.
So building some goodwill with your customers now could have a strong return later.
Ask yourself what else you could do to strengthen relationships with your existing customers.
Find a way to give your customers a valuable resource or a discounted service.
For instance, you can use the coupon system to offer a web hosting service discount or promote the popular domain offers running in your store.
Also, you could emphasize the value of free add-ons like an SSL certificate or VPN access included with each plan.
Keep talking about the benefits of offering a stable online service in unstable times and how your web hosting service could help individuals and businesses grow online.
This way, you will stay in touch with them about opportunities to purchase other services later on, when the pandemic is over.
***
The pandemic has shown us all just how critical technology is to the business to survive and move on. This has fueled interest in various online services and has made the IT industry responsible for filling newly increased needs.
As a member of that thriving industry, offering a value proposition in high demand is a great chance for you to speed up your growth.
Instead of slowing down your business and waiting for better times to come, as some of your competitors will certainly do, you'd better stay focused on the future and use the chance to grow your brand reach, build trust with your existing customers and spark more interest in your services.
The marketing ground you lay today will certainly give you a competitive edge when the post-pandemic tomorrow comes.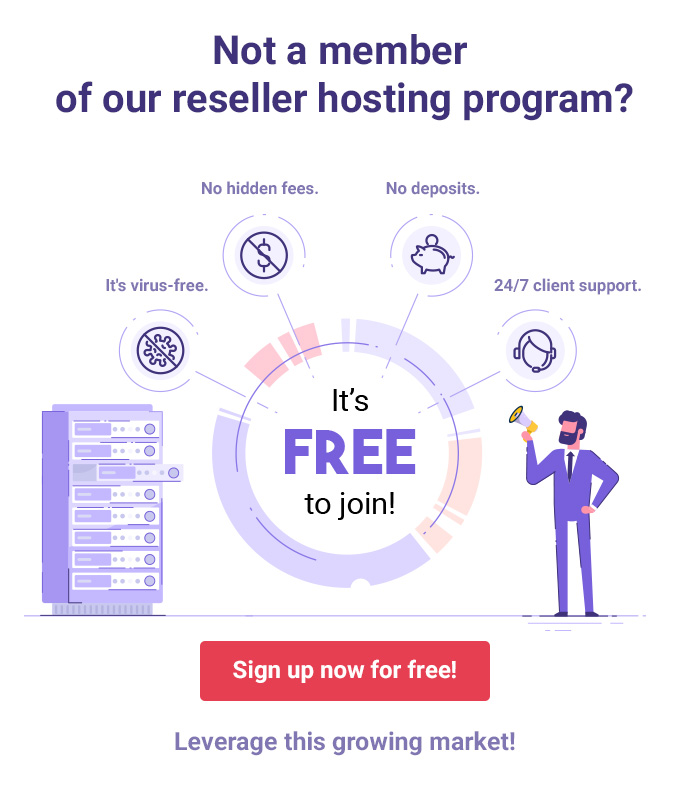 Originally published Thursday, June 18th, 2020 at 10:13 am, updated June 18, 2020 and is filed under Marketing.
Leave a Reply