A look back at how cPanel's new pricing model changed the market and helped new alternatives shine through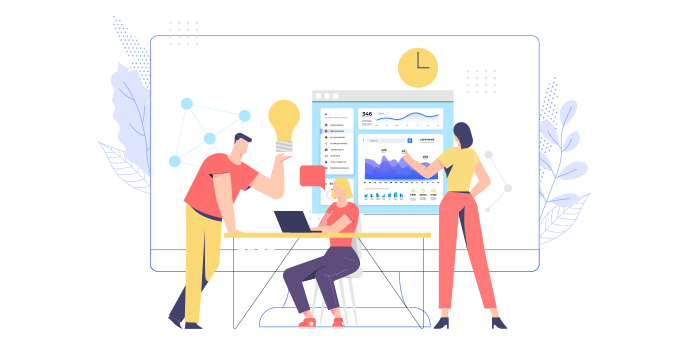 About a year ago, the company behind cPanel, the world's most popular and widely used web hosting control panel solution, announced a drastic change to their pricing and licensing model.
With just a month's notice, they moved from a monthly license fee for the whole control panel to a license model based on the number of accounts created on the server.
This move was not well received by the majority of web hosting and reseller hosting providers on the market, not only because of the nature of the change itself but also for the very little details initially provided about it.
Since the cPanel control panel was the backbone of their business, they were forced to change their business model in a matter of weeks in order to prepare for the increased licensing costs dictated by the licensing price revision.
The rush to do this prompted much discontent and concern across the reseller hosting community and had a negative impact on the level of trust towards the company behind cPanel.
And when trust is undermined, there is little that can be done to save a long-built relationship.
In search of an alternative Control Panel solution
This is how an active, market-wide search for an alternative control panel solution started across the reseller hosting community.
All web hosting forums and communities jumped into the testing and trying out of alternative control panels – some still in development, some that had not been in development for years.
After a lot of extensive testing, the majority of smaller web hosts settled on DirectAdmin as the best third-party alternative to cPanel.
In the meantime, some of the bigger players on the market started working on their own control panel solutions so as to break free from third-party software 'chains'.
At ResellersPanel, we were well prepared for such a turn of events in the reseller hosting industry.
For years, we've been using a control panel of our own development and design – the Hepsia Control Panel.
This has enabled us to remain independent of third party solutions and thus immune to any sudden, cardinal changes to the market as was the case with cPanel.
Here is how the Hepsia Control Panel stands as an alternative to mainstream solutions.
The Hepsia Control Panel as an alternative to cPanel
The Hepsia Control Panel is well known to anyone who is familiar with our Free Reseller program. Its first version was released back in 2010 with all-in-oneness and newbie-friendliness in mind.
For a period of almost 10 years, it underwent many tweaks and improvements, with important new features and security updates being released every year.
The biggest advantage of the Hepsia Control Panel over the mainstream solution is that it allows you to manage all aspects of your web presence from one single place.
Instead of having to use separate logins for your domains, websites and billing management, with Hepsia you can manage these from one simple interface.
Ever since the Hepsia Control Panel was introduced as the default control panel for our web hosting platform, we've been witnessing a consistent increase in service renewals.
A growing number of people chose to stay with us, largely thanks to the intuitive interface of the control panel that each web hosting plan is packed with.
Over the years, we've received a lot of feedback from users saying that once they started using the Hepsia Control Panel, they could no longer go back to cPanel since the latter now feels more difficult to use.
The growingly positive user feedback for the Hepsia Control Panel encouraged us to seek more ways to drive interest to our web hosting services on the cPanel-dominated market.
This is why, we launched an unconditional 30 day free trial option for our shared hosting plans, with no need for prospects to submit any credit card details at signup.
In this way, the Hepsia Control Panel became open for anyone to sign up and see for themselves how easy and simple it is to work with, at absolutely no risk.
This allowed us to spread the word about the Hepsia Control Panel more intensively across the market and to increase trust in its powers as a non-mainstream solution over the years.
This has all helped us set to the groundwork for the Hepsia Control Panel to shine through as a viable control panel solution for more users when the cPanel crisis hit the market almost a year ago.
So, over the last year, we've had the opportunity of welcoming aboard many crisis-stricken cPanel users looking for a cost-effective control panel alternative.
Of course, this has to a large extent been supported by the tireless marketing efforts of you – our partners under the Free Reseller Program.
For this reason, we would like to encourage all free reseller partners who haven't yet started promoting their Hepsia-backed portfolio actively, to become better acquainted with Control Panel's features and selling points in order to market their services more effectively to prospects looking for decent alternatives.
DirectAdmin as an alternative to cPanel
DirectAdmin has also been around for years as a control panel solution.
We've been offering it as a free option with our Virtual Private Servers and Dedicated Servers for more than 10 years already.
In fact, it was a solution we offered with our plans before the Hepsia Control Panel was released.
During those 10 years, however, interest in DirectAdmin was minimal, with just a few installs being made each year.
This was largely due to its clunky interface and the insufficient level of support it received from its backend team.
However, DirectAdmin was one of the obvious alternatives for users after the cPanel pricing change was announced.
So upon web hosting providers flocking to DirectAdmin in urgent need of an alternative, the team behind DirectAdmin pushed a series of ad-hoc updates in order to make their control panel a viable alternative.
Today, thanks to the mobilized efforts of the supporting team, DirectAdmin can do everything cPanel could do, and even more.
Our partners can offer the newly updated DirectAdmin for free with all Virtual Servers and Dedicated Servers offered on our web hosting platform.
We'd recommend that you get to know it well so you can better market it to your prospects looking for a popular, tried and tested cPanel alternative.
If you don't know anything about the Direct Admin panel, the best way to make it up is to check out their demo.
Use these cPanel alternatives as a strong selling point for your portfolio
Тhe cPanel price increase almost a year ago enforced a market-wide web hosting price increase which affected millions of web hosting customers.
This shocking change lead to a naturally increased demand for different site management options.
Web hosting forums were flooded with posts from customers looking for a new provider.
Since almost all providers at that time were using a cPanel-based business model, those who were offering an alternative, cost-effective solution had a greater chance of gaining the spotlight.
As a result, over the following months, we noticed an upturn in the number of new customers signing up from stores operated by resellers under the Free Reseller Program – people, looking for an alternative.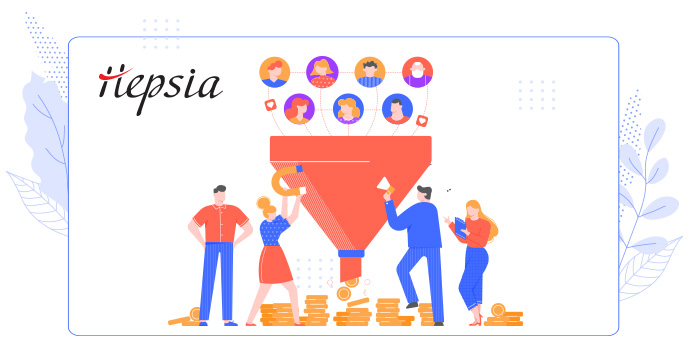 Now, with the market still recovering from the sudden change to mainstream rules and the focus on smaller, alternative and more flexible solutions growing larger every day, you have a great opportunity to shine through with your Hepsia Control Panel-based web hosting portfolio.
By being a member of our Free Reseller Program, you can offer a reliable, cost-effective web hosting service based on a Control Panel solution that does not factor in changeable licensing fees and monopoly pricing schemes.
As a partner of ours, you can take an active part in the new direction the web hosting market is heading to – namely an open, more flexible, monopoly free environment, and make a good profit from that.
Not yet part of our Free Reseller Program? Join now for free and try it out for yourself!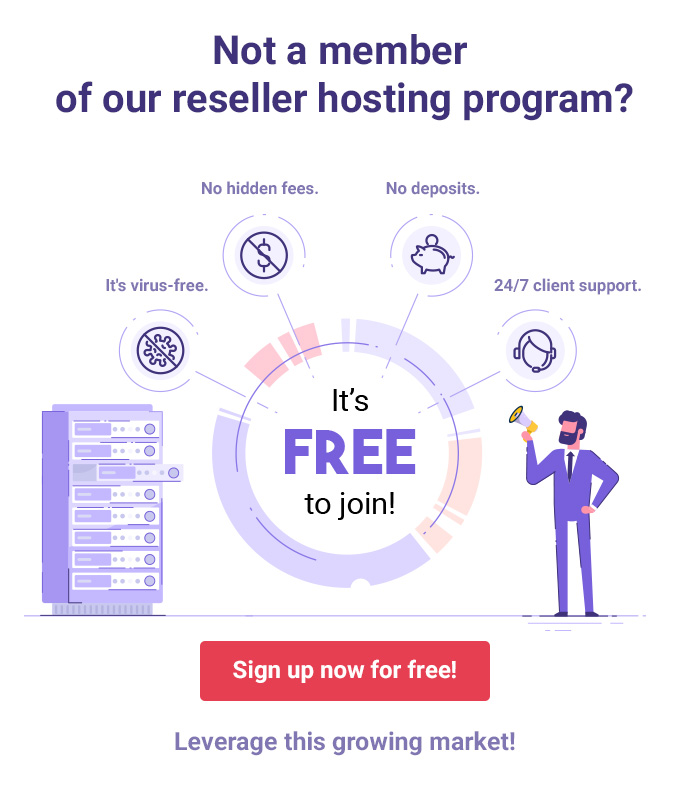 Originally published Friday, June 26th, 2020 at 12:37 pm, updated June 29, 2020 and is filed under Hepsia Control Panel.
Tags: reseller hosting, The Free Reseller Program, web hosting control panel, control panel, cPanel control panel, free reseller
2 Responses to "A look back at how cPanel's new pricing model changed the market and helped new alternatives shine through"
Adam grayling Says:
July 2nd, 2020 at 7:50 am

Hi there, I own a hosting company in Canada. Just for one of my servers with 281 accounts on it I will now be paying $974.40 US – then tack on the current exchange rate. I used to pay $150/year for that server. I have approximately 30 to 40 server running that software!!! Looks like someone is trying to tank a brand, eh!!!!

admin Says:
July 3rd, 2020 at 10:58 am

You are not alone in this, Adam, lots of other providers are going through the same struggle, with their software costs skyrocketing.
In your case, we believe DirectAdmin can be a great alternative – it offers all the features of cPanel and more, it has received a fresh new look that mimics the style of cPanel to make it more familiar to new customers and the DirectAdmin team has released a useful account transfer script which can move cPanel accounts to a DirectAdmin server automatically.
If you wish, we can help you get started with DirectAdmin. Just reach out to our sales team and we can set up a new VPS, with a free DirectAdmin installation included, in just a few minutes so that you can go ahead and examine this alternative control panel at your leisure.
Leave a Reply