A summer promo campaign is now ON: KVM and OpenVZ VPS packages at only $1/mo!
Summer is knocking on the door, so it's time for some cool service promotions.
Now you can hook your customers with our new promo campaigns. The entry-level KVM package and the non-managed OpenVZ VPS packages are now offered at just $1 USD per month for the first three months after the signup date.
Why KVM and OpenVZ VPS servers?
Virtual Private Servers are widely believed to be the future of web hosting services.
Thanks to a smart virtualization technology for splitting a single machine into a few fully independent units with their own RAM/CPU allocations and Operating Systems (coupled with constantly dropping prices), VPS servers are gradually turning into a mainstream hosting solution and should hence have a reserved place on your store.
Both KVM and OpenVZ offer the best in server virtualization.
KVM focuses more on hardware simulation, whereas OpenVZ places more emphasis on OS-level virtualization.
To learn more about the specificities and the differences between the two virtualization technologies, check our dedicated article.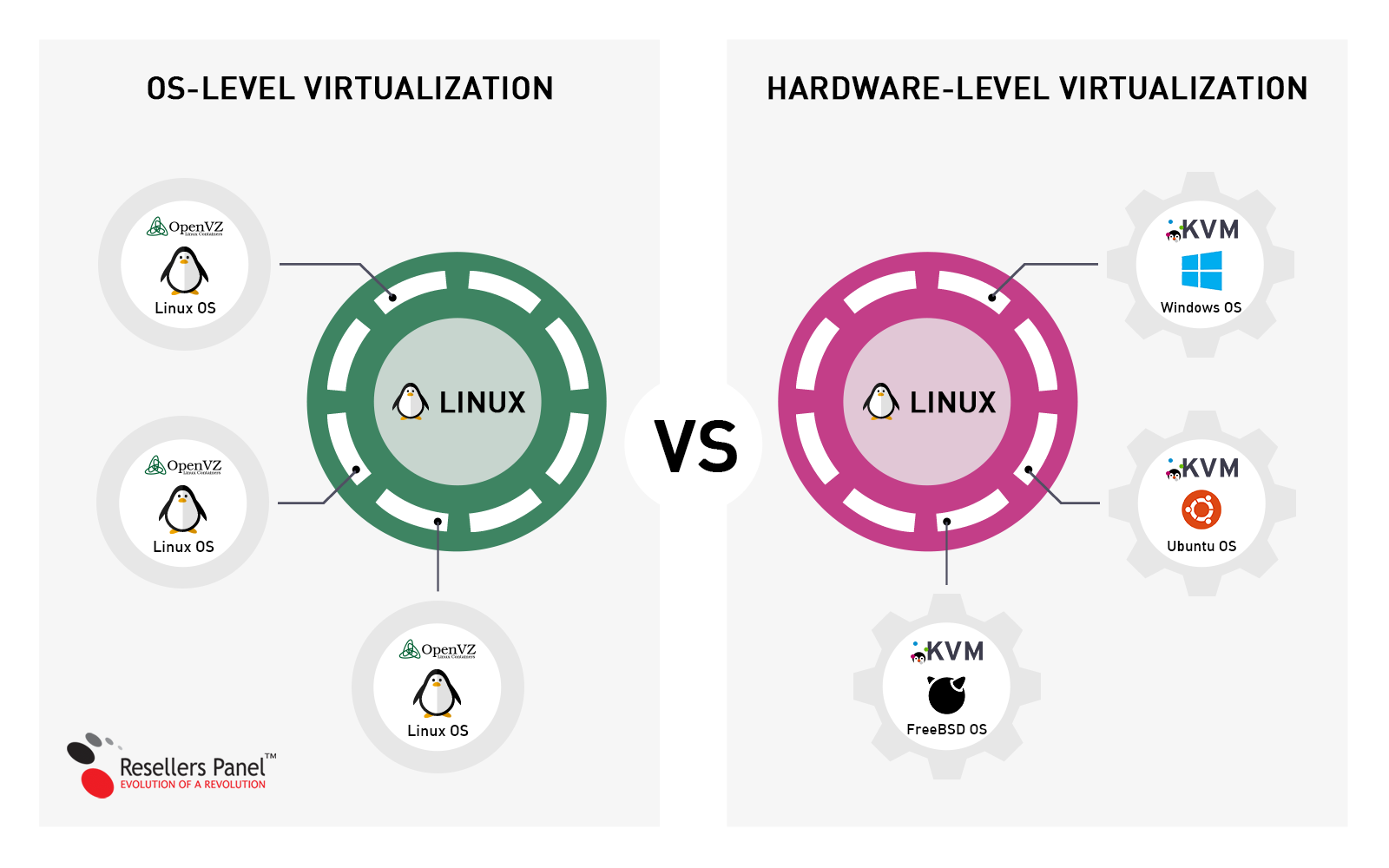 What are the key advantages of the discounted KVM and OpenVZ VPS packages?
The KVM packages were launched just a few months ago, but have already gained customers' attention thanks to the efficient resource allocation and the reliable Linux technology that backs them up.
The key advantages of our KVM servers are:
support for most Operating Systems (Linux, FreeBSD and Windows);
better insulation for the separate VPS units on the root machine;
reinforced security levels;
compatibility with solutions that require custom kernel modifications, patches, a specific kernel version or features;
support for advanced netfilter firewall configurations (ipset, nftables, etc.);
You and your customers can take full advantage of the virtual hosting benefits a KVM server could bring to the table for just $1.00/mo.
The OpenVZ packages have been around for more than 4 years now, offering budget-sensitive customers a dedicated hosting environment at its finest.
Here is a list of the most distinguishable advantages of our OpenVZ servers:
burstability of resources
a VPS may borrow resources like RAM from another VPS, if the latter is not using them;
an OS-level virtualization, which requires less memory and CPU resources;
lower management complexity for customers;
Thanks to your marketing efforts, currently we manage hundreds of happy OpenVZ users.
With the new summer promotion campaign, you'll be able to reach out to an even wider target audience:
NOTE: The KVM and OpenVZ VPS promotions are valid for the first 3 months after the subscription date and the price of $3.00 (3 months multiplied by $1.00) is paid at signup.
How to enroll in the desired KVM/OpenVZ VPS promotion?
You can enroll in both promo campaigns from the VPS Promotions section of the Reseller Control Panel.
Just click on the Enroll link next to the VPS promotion you want to enable on your store:
You will need to allow a few minutes for the promotional prices to be reflected throughout your store.
Originally published Friday, May 27th, 2016 at 4:48 pm, updated May 27, 2016 and is filed under Virtual Private Servers.
Tags: Virtual Private Servers, OpenVZ VPS, promotion, KVM VPS
Leave a Reply