20 YEARS AND COUNTING! We're celebrating with a special OpenVZ promo campaign and a super cPanel deal!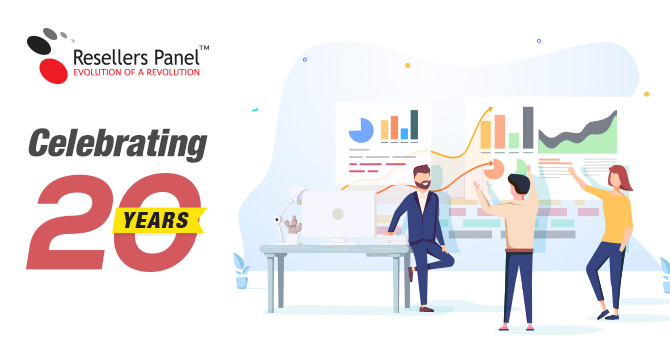 We are very grateful to celebrate two decades in the reseller hosting business this month.
The first free reseller hosting program on the web was born exactly 20 years ago when Mars came the closest it's been to Earth in over 60,000 years.
Mars is known as the planet of energy, often considered the driving force behind decisions and actions.
So, what a nice starting point in time for such a bold, and even slightly crazy, venture into the web hosting industry.
Back then, there was still a long way to go before social media, the Internet of Things (IoT), or any other means of smart communication of ideas were widely accessible.
It was just a bunch of guys with a few bucks in their pockets, a server, and a single, great plan – to make reseller hosting available to anyone.
Today, we are delighted to be celebrating 20 years in business, in a world led by ever-evolving smart technology, and online presence.
We want to take this opportunity to say THANK YOU to all our staff and partners.
To our team members – it takes some truly great people to run a business for 20 years, and we are lucky to work with such an amazing team here.
And to you, our partners – we wouldn't have made it this far without your dedication and loyalty, and we feel privileged to be a part of your success as a reseller hosting provider.
Through your company's growth, we also enjoy growth with you, in good times and in those that may be a little more trying.
Looking to the future, we hope to continue providing the best ground to grow your business, embracing industry challenges, and keeping up with the latest market trends and technologies.
In celebration of your commitment to ResellersPanel, we have launched a few promo campaigns that will be running until May 14th, 2023:
Up to 56% OFF on selected OpenVZ plans for 12 months
The two OpenVZ VPS bestsellers – OVZ2 and OVZ4, are now available for purchase and\or resale at half wholesale price for the first 12 months of signup.

In addition to providing great value to your customers, these VPS promo offers work great for improving and extending customer retention as well.
NOTE: If you want to take advantage of this festive promo campaign, you must first enroll in it from your reseller dashboard's Active Promotions section.
Here is a quick overview of the benefits offered by our OpenVZ VPS plans:
Pure SSD storage with guaranteed speeds, unaffected by the intensive IO operations of other VPS's on the server;
Guaranteed CPU speeds and real RAM shares for maximum performance;
Free weekly data backups for ultimate data protection;
Simple upgrades for easy scalability;
Free Web Hosting Control Panel with anti-hack firewall, web accelerators (Memcached, Varnish, Node.js, etc.), Version Control (Git, SVN) and VPN access, etc;
A choice of Linux OS distributions and data centers in the USA, UK, Finland, Australia, and Bulgaria;
24/7/365 technical support for installed applications.
50% OFF on the Unlimited 1 cPanel plan for 12 months
In addition to the new OpenVZ promotions, we have also prepared a special promotion for new customers to our cPanel Reseller Program.
You can now get the cPanel Unlimited 1 package at 50% OFF for your first 12 months until May 14th, 2023.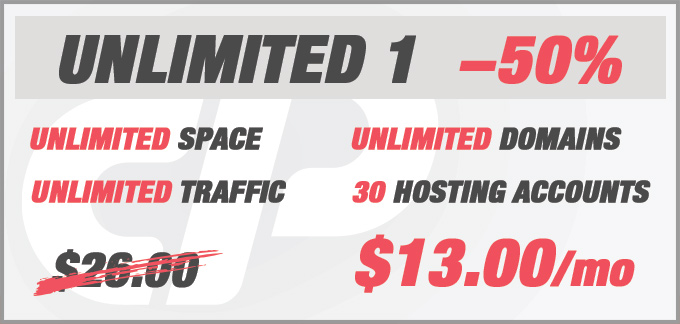 Here are some of the key benefits of becoming a partner of our cPanel Reseller Program via any of the unlimited plans:
a great solution for offering a competitive service in the unlimited, feature-demanding hosting market;
unmetered allocations of disk space and monthly traffic for your customers, unlimited hosted domains, databases, FTP accounts, email addresses etc. are included with each account as well.
all hosting accounts are placed on fast, enterprise-grade SSD drives. Depending on the plan, you can manage between 30 and 200 customers under one reseller hosting account.
exclusive, free bonuses such as the Softaculous Scripts Installer, the Attracta SEO tools, a free domain reseller account, etc. Your customers can also take advantage of a free SSL certificate for their website(s).
Originally published Monday, April 10th, 2023 at 2:10 pm, updated April 12, 2023 and is filed under Reseller Hosting, Virtual Private Servers.
Leave a Reply