ResellersPanel is now a .US-accredited registrar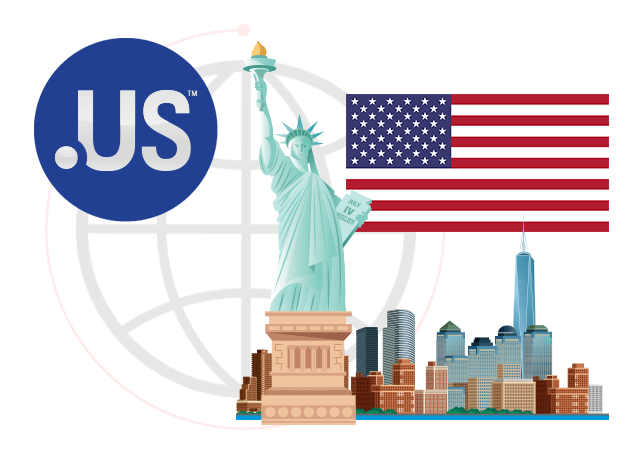 We are pleased to announce that we are now officially an .US-accredited registrar!
As of the 1st of November, all new .US domain registrations will be carried out directly through us.
What does it mean to be an accredited registrar?
Becoming an accredited registrar is a long process, which involves lengthy negotiations with the .US registry Neustar.
The fact that we are now an accredited registrar means that the registry has recognized us as an active partner in the expansion of the .US domain registrants' community.
This new partnership allows us to communicate with Neustar directly with regard to any .US domain name instead of relying on another partner – a practice, which would have considerably slowed down the whole registration process.
As an official .US-accredited registrar, we now have full control over all .US domain names that are registered through us.
We consider this accreditation not only a great honor and a huge responsibility, but also an opportunity to further reinforce trust between you and your customers.
Now that we are an .US-accredited registrar, both you and your customers can rest assured that all your .US domain names are in safe hands.
How will all this affect you and your customers?
The accreditation process itself has involved a lot of hard work on our end in order to prove that we are a worthy of becoming a Neustar partner.
We intend to keep working hard and pushing the pace in order to be able to provide the best possible domain registration service.
All of our hard work has paid off – from now on, you and your customers can communicate with us directly with regard to any .US domain name at all.
Since we will have direct control over all .US domain registrations, you can expect more frequent .US domain name promotions.
Plus, we'll keep our .US domain registration prices as low as possible in order to give you a competitive edge over other domain registration service providers.
What are the benefits of registering a .US domain name?
The .US domain extension is meant to encapsulate the collective spirit of the nation. Like they say in the US – "being an American is a state of mind".
Here's an overview of the benefits of registering a .US domain name:
.US inspires confidence: With a .US-propelled online business presence, you will inspire confidence in your clients;
.US celebrates American ingenuity: The .US ccTLD will signal that you value America's great minds and inventors and are looking to continue their legacy;
.US is trustworthy: Being a safe and reliable extension, .US meets the most stringent security standards;
.US is available: Many desirable .US domains are still available for registration, so you can secure a web address that reflects your spirit and personality;
.US is SEO-friendly: The .US extension will help you get discovered more easily and will ensure a stable traffic flow to your website. Search engines tend to rank .US-powered websites higher in searches performed within the United States;
.US isn't only for Americans: It's available to any bona fide resident of the United States or company doing business in the US. By seeing the mere extension your website ends in, your customers will immediately associate your products and services with America and with the highest standards of quality;
Who can register .US domain names?
.US domains are open for registration to all US citizens and residents, as well as to organizations and businesses that have a presence in the United States.
.US domain registration requirements
Upon registering .US domain, each registrant will be required to specify the following information, as per Nexus' requirements:
Nexus application purpose
Business use for profit
Non-profit
Personal
Educational
Governmental
Nexus category
US citizen
Permanent resident
US-based business entity
Foreign entity
US-based office
Once done, they will be able to proceed with the standard registration procedure.
***
We're in the process of finalizing accreditation talks with a few more TLD registries, so stay tuned for more information!
Originally published Friday, October 27th, 2017 at 5:13 pm, updated November 30, 2017 and is filed under Domain Names.
Tags: domain registration, domain extensions, domain reseller, tld extensions
Leave a Reply