More PDF service info brochures added to the Store Master theme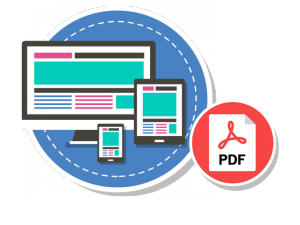 Just a month ago, we introduced several PDF brochures to the Store Master theme so as to enhance your portfolio presentation and to improve the visitor-friendliness of your store.
Over the last month, we've been working on expanding the list of PDF brochures in order to cover every service offered on your store.
Now your store features PDF brochures and catalogues that encompass all possible services: web hosting packages, Virtual Private Servers, semi-dedicated servers and dedicated servers.  
What are the PDF brochures about?
PDF has well established itself over the years as the go-to file format for presenting products and services in an eye-friendly manner and for making any rich-content portfolio easier to grasp and absorb.
By merging text, graphics and multimedia into one document, the PDF format can present readers with a more visually appealing means of learning about a product or service, which increases a store's chance of being 'bookmarked' in their minds and eventually shopped at.
Here is a quick overview of all the PDF documents that have been introduced to your Store Master template-based store so far:
A web hosting package-dedicated set of PDF documents was added to your store a month ago. It includes:
A Portfolio Brochure – a visual overview of your service portfolio, which is targeted at prospects with a short attention span; it presents impatient newcomers with a list of all the offeredweb hosting packages, making their having to 'wander' around your store till they've found what they need futile;  
A Hosting Brochure – a summary of all the web hosting packages offered on your store, plus highlights of your advantages and service guarantees;
A Hosting Catalogue – an in-depth overview of your web hosting services, which is targeted at more tech-savvy users; the catalogue elaborates on the main advantages of the web hosting platform and presents its technical features and parameters in greater detail.
A new, semi-dedicated server-focused set of PDF documents that covers the key aspects of semi-dedicated hosting has already been added as well. It includes:
A Semi-Dedicated Brochure – a general overview, which will acquaint prospects with the concept of semi-dedicated hosting:
Also, prospects will learn more about the advantages of choosing a semi-dedicated server over other server hosting solutions:
Last, but not least, the brochure will introduce your customers to the 30-day free-trial option – a feature that will keep you a precious step ahead of your competition:
A Semi-Dedicated Catalogue – a detailed summary of the semi-dedicated server packages offered on your store;
Prospects will be presented with the main reasons for choosing (or upgrading to) a semi-dedicated server:
Also, they will learn more about the tech specs of each semi-dedicated server package:
as well as about the technical benefits of hosting their projects on a semi-dedicated server.
A general, Virtual Private Server-dedicated brochure was added last month and has since been introducing prospects to your virtual hosting portfolio, regardless of whether you are offering OpenVZ VPS packages, KVM servers, or both.
An OpenVZ VPS Catalog – if you are offering OpenVZ-based VPS packages on your store, this catalog will introduce prospects with the key advantages of this virtualization type: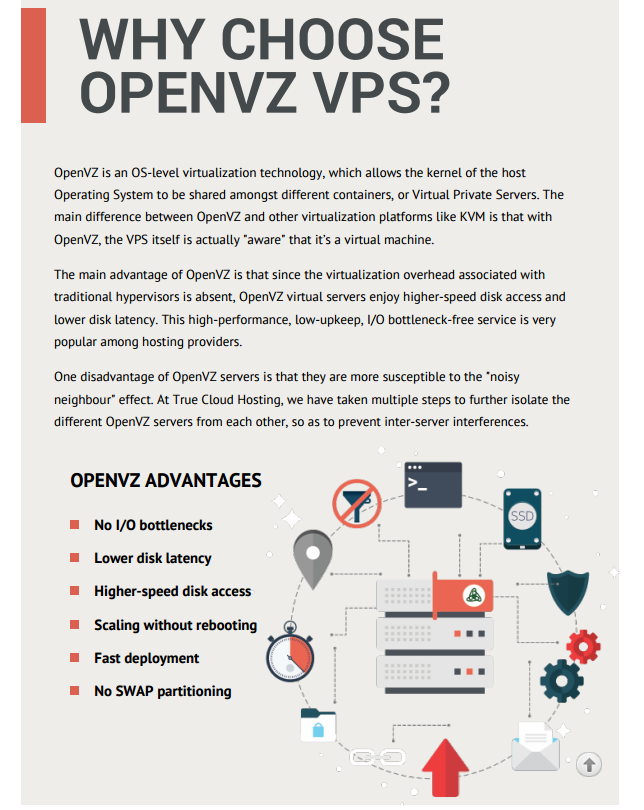 and will display the separate setups in a visual and easy-to-compare manner:
A KVM VPS Catalog – a fully featured presentation of the KVM services, which acquaints prospects with the main advantages of using KVM virtualization for their projects:
Also, it features an overview of the KVM packages and their respective technical parameters:
A pair of dedicated server-focused PDF flyers will fill prospects in on the main advantages of the most advanced hosting service offered on your store.
A Dedicated Hosting Brochure – highlights the main advantages of 'climbing' to the top of the hosting 'ladder':
A Dedicated Hosting Catalog – offers details on the different Atom-, Xeon- and Opteron-based dedicated server configurations and presents the Managed Services package:
***
Next week, we'll add the final two PDF brochures to your store – a domain names portfolio catalog and a brochure dedicated to your current promo offers (including both service and domain promotions, as well as the respective promo codes).
Originally published Friday, February 3rd, 2017 at 5:57 pm, updated February 3, 2017 and is filed under Reseller Hosting Themes.
Tags: web hosting, dedicated servers, semi-dedicated servers, Virtual Private Servers, OpenVZ VPS, Store Master theme, KVM VPS, online marketing
Leave a Reply