Important security and customer management updates to the cPanel reseller program
Our cPanel Reseller Program is a mainstream solution, which offers cPanel-versed users an easy way to dive into reseller hosting at a reasonable cost.
Over the last few months, we've introduced a few important cPanel program updates to make managing your store and customers a lot easier for you.
Here is a rundown of the recent introductions to our cPanel reseller platform:
CloudLinux OS
CloudLinux OS is the preeminent software multitenancy solution for shared hosting users.
Software multitenancy allows for a single instance of server-installed software to serve multiple so-called "tenants" with common access privileges to that instance.
CloudLinux OS "encages" each tenant in a separate LVE (Lightweight Virtualized Environment) and facilitates the allocation of memory, CPU, etc. resources within each of them, contributing to the ''virtual server'' feel of the shared hosting environment.  
These LVEs ensure that the respective tenants cannot compromise the stability of the given server by causing accidental slowdowns or downtimes.
CloudLinux OS also protects the different tenants from one another to avoid security breaches whereby corrupted scripts or malware could damage yours and your customers' sites.
All this leads to boosted server performance, improved resource utilization and reduced operating costs.
The LVE Manager
The LVE Manager's main mission is to ensure the stability of a particular server by not allowing a given site to interfere with its smooth operation.
The LVE Manager gives you, as a reseller, full control over the per-user resource allocation.
You will be free to supply your customers with the resources they need and to restrict abusers at any time with a click of the mouse.
Here is a list of LVE's key benefits:
Maximum server stability
By setting certain resource allocation limits, you will ensure that each tenant will "behave" and will never cause a nuisance to their "neighbours".
Increased profitability
You can allocate resources on a per-package basis and create plans with larger amounts of CPU power and/or RAM memory for specific target groups, which will open up many upsell opportunities for you.
Improved customer satisfaction
Since there won't be any server slowdowns resulting from exceeded resource allocation limits, the number of performance issue complaints will be brought to minimum.
Here are the resource limits you will have full control of using the LVE Manager:
Memory limits
Using the LVE Manager, you can control the amount of memory each customer can use.
This can help you prevent customers from exceeding their memory quotas, which can destroy any cached data and cause server overload.
CPU limits
You can impose a CPU usage limit on each account and thus prevent users from slowing down and compromising the whole server.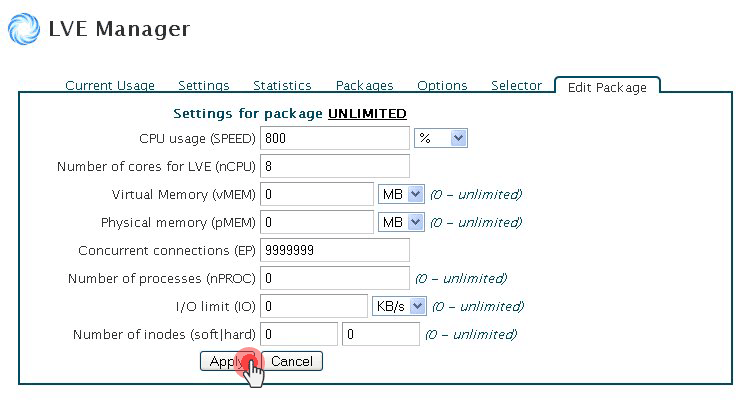 I/O limits
By setting upper I/O limits, you can restrict the per-user data delivery rate. This way, you can make sure that one of the scarcest shared hosting resources is utilized reasonably.
Limits on the number of processes
By controlling the total number of processes, you can effectively prevent fork bombs and DoS attacks from occurring on the server.
Limits on entry processes
You can limit the number of web scripts that can be simultaneously run on a given site and thus prevent that site from "privatizing" all Apache slots, which may well result in the server becoming unresponsive.
Inode limits
Limiting the number of inodes will help you control the number of files and folders within an account.
Using the LVE Manager, you can:
Create new hosting packages
Limit the amount of resources allocated to a given account
Monitor each account's resource usage history
Identify abusers and take corresponding actions
Track down resource-hungry users and upsell to them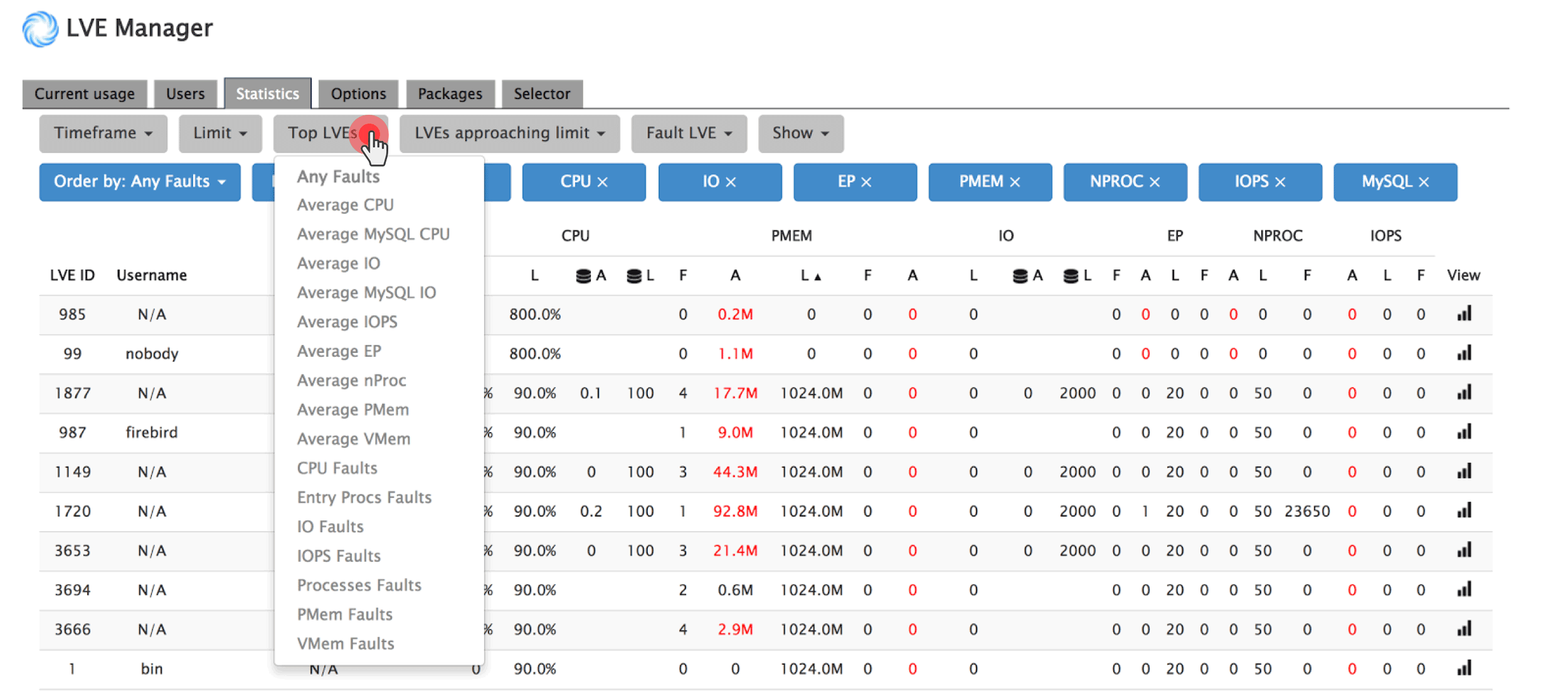 CageFS
As mentioned above, CloudLinux OS ensures utmost security and data privacy by "encapsulating" each tenant on the given server and making them invulnerable to the other tenants' activities.
The CageFS technology allows each user to get their own private virtual space where no other user can sneak in.
This way, CageFS prevents sensitive information from leaking off yours and your customers' accounts.
Here are the benefits of using CageFS:
Users can only have access to their own files;
Users cannot see other users on the server and spy on them;
Users cannot see Apache server configuration files;
Despite the high level of protection and the extensive per-tenant restrictions, your customers will not feel restricted in any way while managing their sites.
mod_lsapi
The mod_lsapi module represents the fastest and most reliable way to serve PHP pages on a web server.
It is based on the LiteSpeed Technologies API for PHP, Ruby and Python and offers terrific PHP performance, low memory footprint and great security.
Mod_lsapi requires no tuning and is fully compatible with PHP Selector (learn more about the latter below).
A PHP version selector
This new functionality in the cPanel Control Panel allows you and your customers to select the current PHP version for your projects.
You can recognize it by the 'Select PHP version' icon on the index page: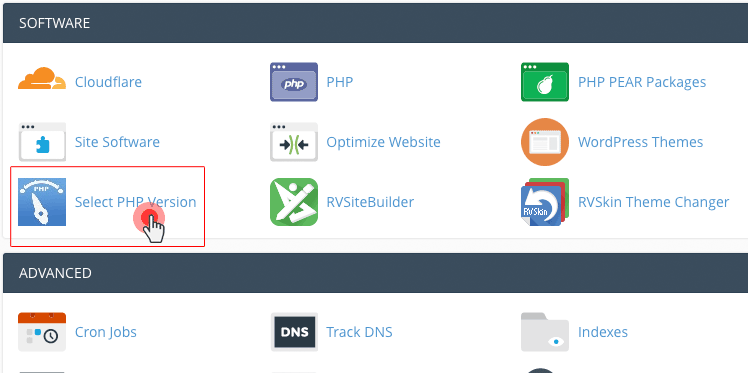 You will be able to select from a plethora of PHP versions – from v.4.4, all the way to v.7.0.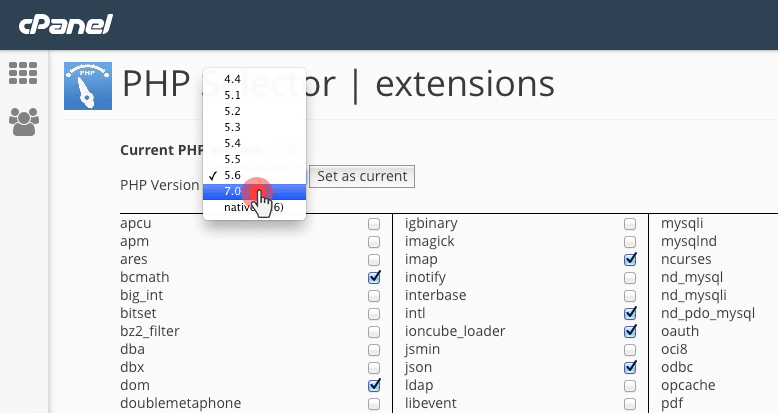 Free Commodo SSLs
The presence of an SSL certificate on an e-store has long since become a globally recognized factor in establishing online trust.
In an effort to make SSL certificates widely accessible to your clients, we've introduced free Comodo SSLs to our cPanel program.
You can now request Comodo-signed Domain Validated SSLs for customers using the AutoSSL plugin and have them installed at no extra cost.
Each SSL certificate is issued by:
Common name: cPanel, Inc.
Certification Authority Organization: cPanel, Inc.
The CA (Certification Authority) is signed by Comodo – one of the leading brands on the SSL certificate market:
Common name: COMODO RSA
Certification Authority Organization: COMODO CA Limited
You can learn more about the Comodo SSL certificates from our dedicated blog post.
Originally published Friday, March 17th, 2017 at 9:35 pm, updated March 22, 2017 and is filed under cPanel Reseller Program.
Leave a Reply