DNSSEC available in Reseller Control Panel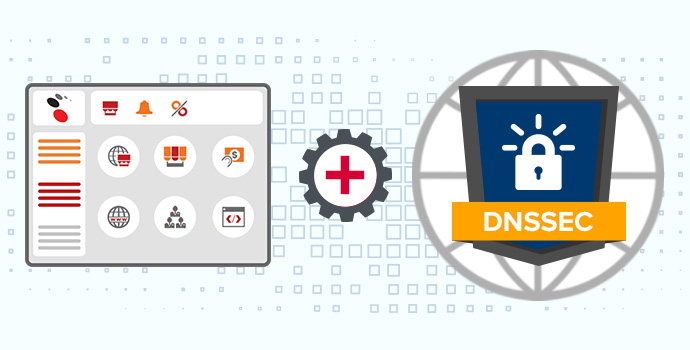 The DNS system is one of the cornerstones of the Internet as we know it. It allows for domain names, like resellerspanel.com to be used instead of IP addresses, like 198.23.53.69.
However, like any system, it's not 100% perfect and has some vulnerabilities, which can be exploited.
DNSSEC was created to address and correct these vulnerabilities.
We've had DNSSEC available as an option for customers using the Hepsia panel for a while now.
As of today, you can now activate DSNSEC for supported domains in the Reseller Control Panel.
DNSSEC in the Reseller Control Panel
You can enable DNSSEC for a number of supported domains that you have registered or hosted with us. To do so, navigate to the My Store -> My Domains section and click on the DNSSEC icon in the Action column:
This will open a new modal window, from which you can generate brand new DNSSEC records, or upload existing ones if you already have DNSSEC activated with another provider: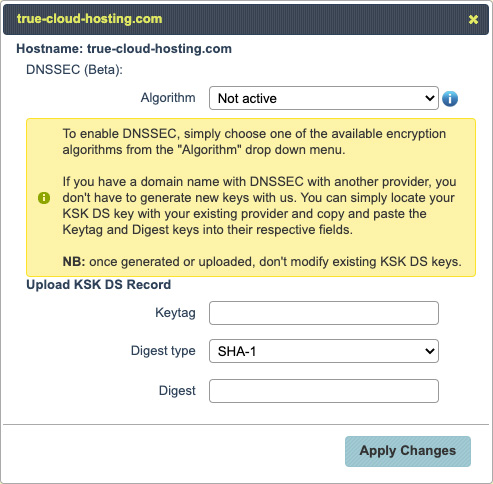 If this is the first time you enable DNSSEC for this domain, simply choose the Algorithm and click on Apply Changes.
Once DNSSEC is enabled, the icon in the My Domains menu will change accordingly: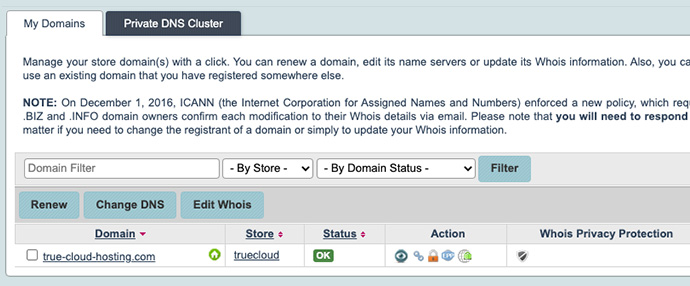 What is DNSSEC?
DNSSEC was created to address a decades-old vulnerability in the DNS lookup process, which hackers had started to exploit.
The issue stemmed from the fact that the DNS system did not actually check for credentials when DNS lookups were being performed. This lack of authentication allowed anyone to sneak through the DNS lookup process and to take control of a session in order to exploit it for their own phishing purposes.
This is the problem DNSSEC was created to resolve.
DNSSEC protects against hijacking attacks by 'signing' data digitally so as to ensure it is valid.
You can learn more about the DNSSEC validation mechanism from our dedicated post.
Originally published Friday, April 15th, 2022 at 2:44 pm, updated April 18, 2022 and is filed under Latest News.
Leave a Reply