Attracta SEO Tools now available with all cPanel hosting plans
SEO usually comes as an afterthought when you are just starting out with your website. You often either don't have time to do it yourself or you don't have the means to hire an expert to carry out the optimization work for you. And when you finally do find time, your top priority is usually on-page SEO (keyword placement, choice of meta tags, etc.). Off-page SEO work (link building, directory submission, etc.) is usually done months after your site is ready.

As of today, all our cPanel hosting packages under our cPanel Reseller Hosting program come with several tools that will help webmasters perform SEO tasks in a completely automated manner.

Attracta SEO Tools in the cPanel Control Panel

When users log into the Control Panel, they will see a brand-new section there (SEO and Marketing Tools), as well as 7 icons.




The 7 SEO tools will be available by default, but some or even all of them can be disabled through WHM's Feature Manager.

How to use the Attracta SEO Tools
To get started, click on the SEO Tools icon. A free Attracta account will be automatically created for you and you will be taken to the Attracta dashboard.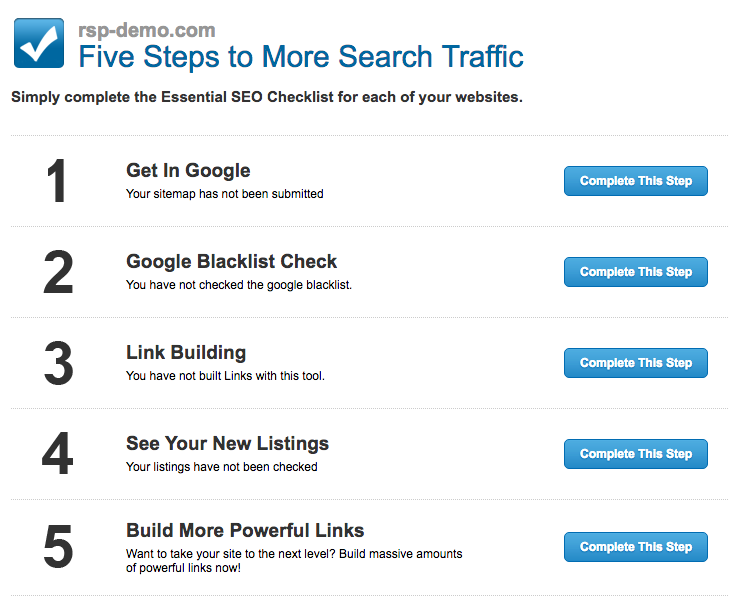 Once inside, follow the quick, 4-step SEO checklist there. The first step is to generate a sitemap. To complete it, click on 'Get in Google'.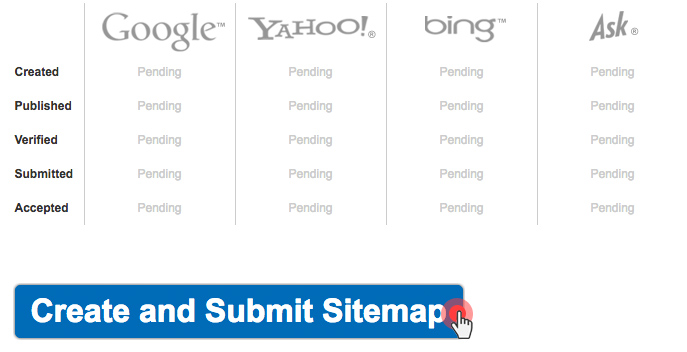 The whole process is completely automated – all you have to do is click on the Create and Submit Sitemap button. Then a script will quickly crawl your site, verify that it is accessible online, create a sitemap and submit it to several search engines. It is recommended that you go through this step every time you add new pages to your website – this way it will get indexed faster.


The next step is to check if your website has been blacklisted by Google.



If so, your visitors may see a warning message that can scare them off.

Again, this process is automated – all you have to do is click on the Complete and Continue button. If you see the 'You are not being blocked by Google' message, you are all set.

Now it's time for some link building.



As the description suggests, completing this step will create an entry in the Attracta Business Directory. Your site can appear in up to 3 categories, which means that you can get up to 3 links. Make sure you enter unique text in the Company Description field and don't forget to include a logo.

Here is how a finished listing will look like:


Originally published Friday, April 8th, 2016 at 1:33 pm, updated April 13, 2016 and is filed under Latest News, cPanel Reseller Program.
Leave a Reply