WordPress SEO basics: site speed and security
In our previous post we shared some basic WordPress SEO tips for improving the search rankings of your site right from the start.
All of these tips are closely related to the visibility of your WordPress site to search engines.
However, there are other, indirect factors that could have a huge impact on your SEO score such as site speed and security.
In this post we'll focus on the ways you can optimize your site performance in order to get a positive credit of trust from search engines.
Website speed optimization
You may have the best WordPress SEO practices in place, but if it is taking ages for your website to load, your search engine rankings may be compromised.
In a fast-paced www environment with millions of web pages fighting for eyeballs, the attention span of users has dropped down to just a couple of seconds.
It now takes only a few moments for a user to decide whether or not to stay on your website.
For this reason search engines consider fast loading speeds as a key factor for a good user experience and take it into account in their search ranking algorithm.
According to Google, 53% of mobile site visitors leave a page that fails to load within three seconds.
They have released a mobile-page-speed-dedicated algorithm update that prioritizes fast loading sites and demotes slow ones.
Here are some basic tips you can follow to improve your site loading speeds:
Content caching is a great way to minimize loading speeds for web pages.
It works on the basis of static content – i.e. static versions of your pages and posts are created and loaded fast by the browser instead of the original, dynamic content.
You can easily enable content caching for your website with the help of any of the caching plugins available specifically for WordPress.
One of the most recommended caching plugins is W3Total Cache:
After installing it, you should activate it and then enable the Page Cache, Minify, and Browser Cache options.
You can access those options from the Performance > General General settings option in the left sidebar:
That should be enough to start with.
Optimize your images to load faster
Images are a great way to make your content more engaging but they could slow down your website if not optimized in terms of size and quality.
The best way to optimize your images is to use compression. You can compress your images quickly and easily using a plugin like Smush Image Compression and Optimizations:
Once you install and activate the plugin, it will start compressing all images you upload from here on.
Following is how you can compress the existing images on your site.
Click on the Smush link on the left sidebar and then click on the "Bulk smush now" button. You can optimize up to 50 images at a time.
Using the image resizing option, you can set the maximum width of your images to match the width of your particular WordPress theme.
Learn more about site speed optimization techniques >>
Website security optimization
Similar to loading speeds, the security of your website is regarded as an important, indirect ranking factor by search engines.
If you run a safe, uncompromised website, then you will offer a positive online experience for your visitors as well. This will help extend your time on site metrics.
Apart from this, if your website gets flagged by Google as hacked – it will most likely be blacklisted (around 30,000 websites get blacklisted for malware/phishing weekly).
This in turn will take it off the search index, which means an end to your search visibility efforts.
To keep your WordPress site safe from security issues, you can take a few proven measures as follows;
Keep your WordPress site updated
WordPress gets regular updates including minor updates, which are applied to your installation automatically, and major releases, which you need to handle yourself.
You can follow the latest releases from the top area info box of your WordPress dashboard:
If you use WordPress themes and plugins from third parties, you need to know that they launch regular updates as well.
You can follow with the latest plugin updates from the Plugins tab:
Weak passwords are the most common doorway to your site for hackers.
So you need to make sure you manage a password that is hard to decipher and is unique to your WordPress installation.
You can use a password manager if you find it hard remembering strong passwords.
Backups allow you to keep a copy of your content that can easily be restored in case your site gets compromised.
You can use a backup plugin for this as well. There are some free plugins you can consider like Updraft Plus and BackWPup.
Apart from the online backups measure, you should regularly save full backups to a remote, secure location like Google Drive or Dropbox, for example.
On our web hosting platform, you can do that with a click from the Domains section of your Control Panel.
WordPress security plugin
You can set up a monitoring system that keeps track of all activities on your website includingfile integrity checking, failed login attempts, malware scanning, etc.
The best tool you can use for that is the free Sucuri Security plugin:
To unlock the basic security functionalities, you need to first generate an API key (from the "Generate API Key" header link) and enable important security hardening activities from the 'Hardening' tab under the Settings menu.
Use SSL/HTTPS for your site
SSL certificates have turned into a common indicator of website security.
For that reason, "https" was confirmed as a ranking factor a few years ago by Google.
SSL allows for the connection between your visitors (their browsers) and your site (your hosting server) to be encrypted.
An SSL-secured website can easily be recognized by a padlock icon in the address bar.
The easiest way to get an SSL is by installing Let's Encrypt on your site.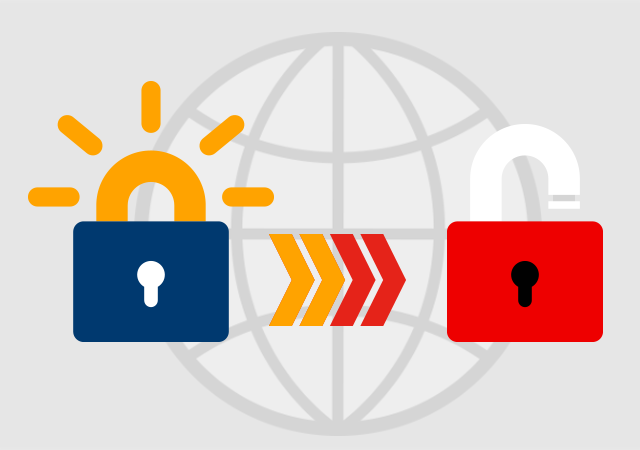 On our platform, you can do that with a click from the Files -> Remote Backups section of your Control Panel:
Learn more about site security optimization techniques >>
***
Taking care of your WordPress site's loading speeds and security is crucial for maintaining your positive image in the eyes of your audience and the search engines.
Following the steps described above will help you get an easy start with those key ranking factors right now.
Originally published Friday, March 29th, 2019 at 4:20 pm, updated April 3, 2019 and is filed under Web Hosting Platform, SEO.
Tags: search engine, wordpress, website optimization, wordpress plugin, wordpress hosting
Leave a Reply